Passengers Tell Us Their Stories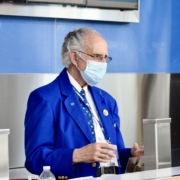 I wanted to say a special thank you to a very kind man, Larry, who helped me out in more ways than one on my travel to Santo Domingo. I am a first-time flyer from Colorado going on spring break vacation with my best friends and lost my passport at DIA (an entirely different airport than JFK). He not only helped me find a way to recover my lost passport and re-book a flight for the next day, but also walked me around the airport to make sure I arrive to Santo Domingo the next day safely. He even helped me book a hotel and walk me to the shuttle. On our venture through the airport I learned a little about his adventurous life, his family, and his love for the New York Mets. People like Larry make this world a much greater place to live in. I cannot thank you enough, Larry. Hopefully my flight goes easy tomorrow!!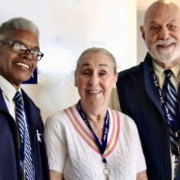 Dear Sir or Madame, My name is Sidney and I would like to express my enormous gratitude to the excellent customer service of one of your awesome employees, named: Patty. I called your office yesterday looking for assistance in having my 12 year old son, that is traveling for the first time (by himself from Ireland) …escorted from the plane at JFK airport to the arrival area where I will be waiting for him. Unfortunately my son's flight is arriving after your office working hours. But that didn't stop Patty from trying to find out if it was anything you guys could do to help, calling me back today and giving me others options to try and solved my issue. I would just like to thank your office and congratulated your company for having someone with an incredible level of professionalism in your team. Patty…you rock! Kind Regards.