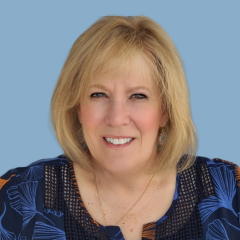 Kathleen Baldwin
President and CEO
Travelers Aid International
Kathleen Baldwin began serving as the president of Travelers Aid International on Feb. 11, 2019.
Formerly she served as president of the Travelers Aid Society of San Diego, a position she held for 18 years. Kathleen was a member of the Travelers Aid International board for the last 13 years, holding the positions of chair of the Professional Council and board treasurer before resigning to take on her current leadership role.
Kathleen has led four organizations in her long nonprofit management career as well as served on numerous nonprofit and foundation boards.
She earned an undergraduate degree from the University of California and an MBA from Pepperdine University as well as participated in several leadership fellowships in the San Diego area.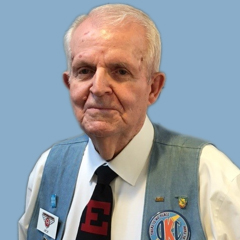 Jack Bennett
Volunteer
Travelers Aid Program
Will Rogers World Airport
Jack Bennett has volunteered for Upward Transitions' Travelers Aid Program at Will Rogers World Airport since 2017.
Jack earned his Certified Tourism Ambassador designation through the Oklahoma City Convention and Visitors Bureau and employs his training to provide a positive experience to all visitors. He enjoys getting outside the confines of the information booth to chat with travelers and is known for his witty one-liners and his knowledge of local trivia. Jack has fond memories of working at John A. Brown's flagship department store in downtown OKC in the 1950s and still loves exploring his hometown to make sure he is armed with current information about the go-to's, to-do's and to-eat's in OKC.
Jack is committed to ensuring visitors to Oklahoma City have a memorable and positive first impression.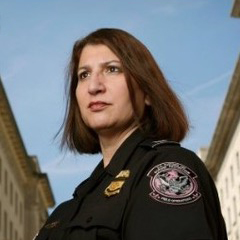 Lisa Caselli
Officer and Program Manager, Blue Lightning
U.S. Customs and Border Protection
Lisa Caselli is an officer with U.S. Customs and Border Protection (CBP) and program manager for the Blue Lightning Initiative (BLI), a national public awareness campaign to combat human trafficking. BLI — led by CBP, the Department of Homeland Security (DHS), and the Department of Transportation — trains airport and airline personnel to identify potential traffickers and human trafficking victims, and to report their suspicions to federal law enforcement.
Officer Caselli represents CBP on national travel and tourism issues. She oversees the White House Travel Support Team and travels with White House staff and press corps on presidential international trips. She was involved in the DHS response to the London train bombings and Hurricane Katrina and also is a nationally recognized subject matter expert on immigration law.
Lisa is a graduate of St. John's University and John Jay Criminal College of Criminal Justice and holds a Master's Degree in Criminal Justice.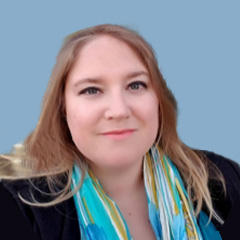 Melissa Eick
Co-Founder and Director of Communications and Development
The Dragonfly Home
Melissa Eick is a co-founder and the director of communications and development for The Dragonfly Home, an organization whose mission is "to walk alongside human trafficking victim-survivors on their path to freedom and restoration." Melissa specializes in educating the public on the complexities of human trafficking and the needs of survivors through writing, speaking and diverse avenues of digital and social media. She is passionate about equipping and empowering the community to make an effective impact in the fight to end human trafficking.
Melissa participates actively in the Oklahoma Human Trafficking Task Force, serving as co-chair of the Training and Awareness Committee, as well as serving on the Conference Planning Committee. Melissa holds a JD from the University of Tulsa and is a licensed attorney in Oklahoma, Iowa and Virginia. She serves on the Oklahoma Commission on the Status of Women Advisory Council. Melissa is a writer and also consults nonprofits and small businesses on digital and social media marketing.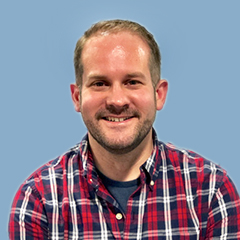 Scott Elmore
Vice President of Marketing and Communications
Airports Council International–North America (ACI-NA)
Scott Elmore joined the Airports Council International-North America (ACI-NA) in May 2014 as vice president of communications and marketing. In this role, he is responsible for executing public relations efforts to advance legislative priorities and promote ACI-NA initiatives.
Prior to joining ACI-NA, Elmore was senior director of communications and marketing for the American Apparel & Footwear Association (AAFA), where he was responsible for developing and executing the association's media relations and marketing efforts.
Elmore has also served in the Office of the United States Trade Representative (USTR) as a spokesman for Ambassador Susan C. Schwab on international trade and foreign policy issues.
Elmore is on the Board of Directors for Travelers Aid International and has led community outreach efforts with local businesses and organizations, including the Greater Orlando Aviation Authority.
Elmore earned his Master's degree in Mass Communication from the University of Central Florida and his Bachelor's degree in American Studies from Mount Vernon Nazarene University.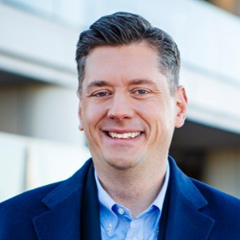 The Honorable David Holt
Mayor of Oklahoma City
Mayor David Holt became Oklahoma City's 36th mayor in 2018.  He was elected in 2018 with 78.5 percent of the vote, the largest percentage achieved by a non-incumbent since 1947.  In 2022, he was re-elected with more votes than any candidate for Mayor since 1959.  Holt is the first Native American mayor of Oklahoma City.  At the time he took office, he was the youngest mayor of Oklahoma City since 1923 and the youngest mayor of a U.S. city with more 500,000 residents.
Mayor Holt has quickly emerged as a national leader among mayors. In 2020, he was elected by his peers as a Trustee of the U.S. Conference of Mayors, the highest level of leadership in the organization. He also serves as Vice Chair of the U.S. Conference of Mayors International Affairs Committee. In 2020, he was also elected to the Board of Directors of the National League of Cities (NLC). He is a member of the NLC 2020 Presidential Election Task Force and is co-chair of NLC's Reimagining Public Safety Task Force. Mayor Holt is also an advisory council member for Accelerator for America, and a member of the 2019-2020 Bloomberg Harvard City Leadership Initiative.
Mayor Holt was born and raised in Oklahoma City. The son of a teacher and a social worker, he has had family in Oklahoma City for the better part of a century. He graduated from Putnam City Public Schools as a National Merit Scholar before receiving his B.A. from George Washington University and his law degree from Oklahoma City University.
Mayor Holt is also the author of the 2012 book "Big League City: Oklahoma City's Rise to the NBA," which chronicles Oklahoma City's renaissance leading up to that time.
Mayor Holt is a licensed attorney and works for a family-owned investment company in Oklahoma City. He and his wife Rachel, executive director of the Oklahoma Office of Juvenile Affairs, have two children, George and Margaret. The Holts are members of St. Augustine of Canterbury Episcopal Church, and Mayor Holt is also a member of the Osage Nation.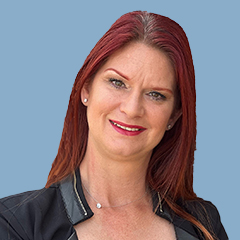 Trudi Islas
Behavioral Health Case Manager
Mental Health Association of Oklahoma
Trudi Islas is a Behavioral Health Case Manager for the Mental Health Association of Oklahoma (MHAOK). Trudi was instrumental in starting up the A Better Way (ABW) program in Oklahoma City. Prior to starting the ABW program for MHAOK, Trudi was a Peer Recovery Support Specialist (PRSS) for the Intensive Outreach and Navigation program.
Trudi was the owner, operator, and manager of TruStart sober living for women and also managed Red Dirt Sober Living for men. In a prior life, Trudi was justice-involved and was a guest of the Oklahoma Department of Corrections. Since then, Trudi has become a certified paralegal and full-charge bookkeeper. She is pursuing studies for a degree in nursing.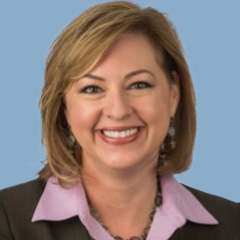 Aubrey McDermid
Assistant City Manager
City of Oklahoma City
Aubrey McDermid serves as one of four Assistant City Managers who support Oklahoma City's City Manager, who is responsible for the day-to-day operations, a staff of 5,000 employees and an annual budget of $1.8 billion. Each Assistant City Manager oversees a group of departments and supervises the department directors. Aubrey's assigned departments include Development Services, Parks and Recreation, Planning, and Public Information and Marketing. Aubrey also has special assignments, including overseeing federally funded Coronavirus Relief programs and implementing strategies to address homelessness.
Prior to joining the City Manager's Office, Aubrey served as the City's Planning Director, overseeing a 50-person team staffing the Office of Sustainability, the Office of Arts and Cultural Affairs, Housing and Community Development, Planning and Redevelopment, Current Planning and Urban Design, Administration, and Grants Management.
Aubrey began her career with the City of Oklahoma City as an Associate Planner in 2000. She previously worked in the private sector and academia, including at architecture/engineering firms, as the owner of a landscape design-build firm and teaching adjunct at the University of Oklahoma's College of Architecture.
Aubrey is certified by the American Institute of Certified Planners and is a member of the American Planning Association and Urban Land Institute. She graduated with honors from the University of Oklahoma with a master's degree in landscape architecture and a bachelor's degree in environmental design. Aubrey is a Leadership OKC alumna and serves on Professional Advisory Board for the Landscape Architecture division of the University of Oklahoma's College of Architecture, which honored her with the Distinguished Alumni Award.
Aubrey and her husband, Anthony, live downtown and enjoy experiencing all that Oklahoma City has to offer with their children, and are looking forward to experiencing even more with their newest addition, a granddaughter born in 2021. As a lifelong and multi-generational resident of the Oklahoma City area, Aubrey has developed deep roots, strong relationships in the community, and a genuine love of the city, all of which fuel her passion to effect positive change.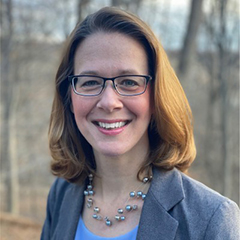 Betsy McFarland
Principal
Adisa, and Energize
Betsy McFarland is a strategist and problem-solver who has forged a unique professional niche focused on empowering staff and volunteers committed to tackling challenging societal issues.
Passionate about engaging the community, Betsy is a Certified Volunteer Administrator (CVA) and has extensive experience in engaging and growing volunteers within local and national organizations. She spent 18 years at The Humane Society of the United States, where she devoted her energy and passion to supporting and collaborating with the tens of thousands of animal shelters and rescues working to save homeless pets. Betsy led the growth and transformation of one of the organization's largest programs as vice president of companion animals, winning accolades for developing a series of pioneering programs.
Betsy leads Energize (www.energizevolunteers.com) and specializes in providing training, coaching, and assessments in effective volunteer engagement and guiding organizations through strategy development to ensure program effectiveness at all levels. She is the author of Volunteer Management for Animal Care Organizations and has published research on staff-volunteer relationships. She worked with the University of North Carolina at Charlotte to develop a research-supported Volunteer Program Assessment model that serves nonprofit volunteer programs across the U.S. and Canada.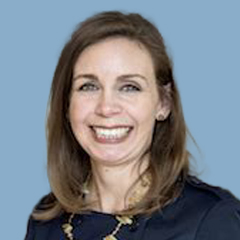 Lauri Monetti, M.Ed.
Senior Director of Consulting
Oklahoma Center for Nonprofits
Lauri Monetti joined the center in June 2022 as the senior director of consulting. She has a passion for making a difference and strongly believes in the impact connections and networking have in making our communities stronger.
Lauri brings decades of experience in nonprofit, government and higher education to her current position. Most recently, she served as the director of alumni relations for the University of Central Oklahoma (UCO). Lauri has expertise in communications, fundraising, training, public speaking, and board governance, having served organizations such as WovenLife, Oklahoma Department of Human Services, City Arts Center (a.k.a. Oklahoma Contemporary), and the American Red Cross. She also previously served as an adjunct professor at UCO and as the assistant director and interim director for UCO Career Services.
Lauri is a graduate of Oklahoma City University and holds a B.S. in Music Business. She received an M.Ed. in Adult Education from the University of Central Oklahoma. Lauri, a native of Oklahoma City, currently resides in Edmond with her husband, Scott, and their two children, Daniel and Giana, along with rescue dogs Mama, Mo and Netti and an aquarium full of fish. In her spare time, she enjoys cooking, spending time with her family and exploring the East Coast, where her husband is originally from.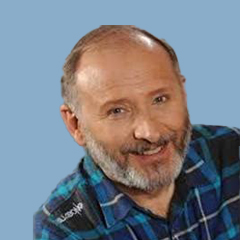 Leon Natker
Director for Institutional Advancement
First Americans Museum
Leon Natker is the director of institutional advancement for the First Americans Museum. He is also an artist, archaeologist/anthropologist, and historian. Leon had a long career in the performing arts prior to entering the museum field in 2011. He holds degrees in Museum Studies from the University of New Mexico and archaeology from Eastern New Mexico University. He has participated in archaeological digs in central China, Chaco Canyon, and Gila Cliffs. Leon has worked on historic preservation projects at Montezuma Castle, Bandelier National Monument, the Kuau Pueblo in New Mexico and was executive director of the Mesa Historic Museum. Other museum positions have included collections management and co-curation of exhibits at the Maxwell Museum of Anthropology, Blackwater Draw, and the Museum of Indian Arts and Culture in Santa Fe. He is a published author and lecturer in the archaeology of the Southwest. Most recently, Leon was executive director for the New Mexico Holocaust Museum.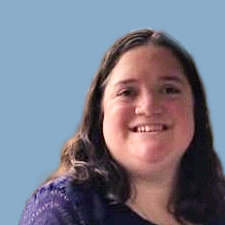 Sarah Parks
Executive Director
Grace at the Greenlight
Since 2015, Sarah Parks has been the executive director of Grace at the Greenlight, a New Orleans-based nonprofit organization determined to "provide care for people who need it most," the city's unhoused population. Sarah, originally from South Carolina, first felt the call to work with the homeless population of New Orleans in 2003 after spending a summer there volunteering with a local transitional housing program for homeless women and children. After receiving her bachelor's degree in Social Work from Winthrop University in Rock Hill (S.C.) in 2006, Sarah followed her call to move to New Orleans with the goal of serving those in need. In the 10 years she has lived in the city, Sarah has worked with various social service agencies, including those caring for the homeless as well as at-risk adolescents.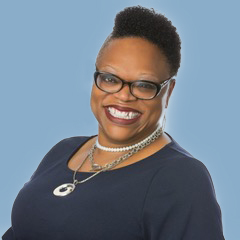 DesJean Peyton-Jones
Executive Director
Opportunities Industrialization Center of Oklahoma County, Inc. (OIC)
DesJean Peyton-Jones is the executive director for Opportunities Industrialization Center of Oklahoma County, Inc. (OIC), a nonprofit dedicated to inspiring adult students. In addition to her professional life coaching expertise, she has a background in advertising, organizational management, education, and training, and is an experienced Paralegal. DesJean holds a Master's Degree in Organizational Management and Executive Coaching from the University of Texas at Dallas, graduating Magna Cum Laude. A member of the International Coaching Federation (ICF), DesJean's professional areas of emphasis include life coaching and career coaching, with a focus on "unsticking the stuck."
DesJean is active within the community, serving on many Boards of Directors throughout the state.  She pursues a wide range of consultant activities and entrepreneurial interests and is a published author with her most recent book Text Messages from Heaven: Be Still and Know. DesJean is a poet and writer of expository articles dealing with issues relevant to women, African-Americans, and families.  She is an active member of The New Hope Baptist Church of Oklahoma City under Pastor E.Jennings Tyson, where she is a Licensed Minister of the Gospel. DesJean is a member of Delta Sigma Theta Sorority and a mother of two.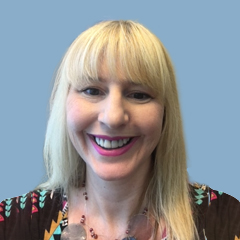 Heidi Port
Volunteer Coordinator
Metropolitan Library System of Oklahoma County
Heidi Port has been cultivating volunteer service in Oklahoma County for more than 30 years. Whether mentoring volunteer leaders in recruiting, training, scheduling or supervising, Heidi empowers staff members and volunteers to reach their full potential to serve the community. Her work focuses on developing and increasing communication as well as maximizing people skills for volunteers and their supervisors through her unique perspective.
As volunteer coordinator for the Metropolitan Library System in Oklahoma County, Heidi's goal is to create new avenues for community involvement. Volunteers increase positive exposure to library services, which strengthens our community.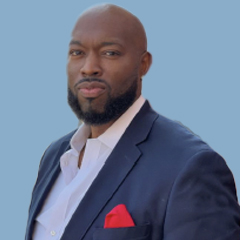 Genaro Pratcher
Employment Specialist
Mental Health Association of Oklahoma
Born in Muncie, Indiana to Gelrad & Pamala Pratcher. Genaro moved to Oklahoma from Muncie at the age of six, he attended Capitol Hill high school in Oklahoma City where he was a high school basketball standout and graduated in 1996. After high school, Genaro attended Southwestern Christian University (SCU) where he pursued a degree in Human & Family Services. Genaro also continued his passion for hoops & played basketball at SCU where he won two National Championships in 1997 & 98. From there Genaro went on to graduate from Oklahoma State University with a degree in Enterprise Development.
Genaro's 15 yr career started in mental Health at the tender age of 22 working as a Mental Health Tech at St. Anthony's Hospital where he worked and served for eight years working in the childrens, geriatric, and adult psych units. Genaro then went to work another seven years at Integris Mental Health working in the Children's Sexual Trauma unit. Genaro then pivoted his career to education where he was an educator on the elementary school level for 10 years, at Stanley Hupfeld Academy for four years, and another six years for Putnam City Schools. Genaro has a Real Estate Investment company Pratcher Properties and is the Owner of Facials & Fades Beauty Spa. Genaro now holds the title of Employment Specialist for the A Better Way Program. He says this position was tailor-made for him.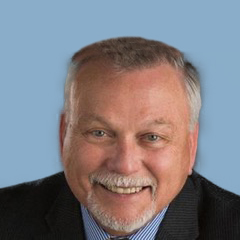 Jim Priest
President and CEO
Goodwill Industries of Central Oklahoma
Jim Priest is president and CEO of Goodwill Industries of Central Oklahoma. He is a husband, dad, granddad, attorney, author, speaker, and an ordained minister in The Church of the Nazarene. Jim was a trial lawyer focusing on employment and civil rights law for more than 34 years and, prior to joining Goodwill, served as the CEO of another large nonprofit in Oklahoma City.
The author of many newspaper and magazine articles, Jim has also written three books: Family Talk, a compilation of his monthly newspaper columns, What's Your Fate, with co-author Reggie Whitten, and Changed Lives, with co-author Bob Burke. Priest currently writes a weekly blog and monthly columns for The Journal Record newspaper and Metro Family Magazine.
In his free time. Jim enjoys the outdoors, biking, and hiking. Jim and his wife Diane have been married for 43 years and have two adult children, Amanda, married to Martin Howell, and Spencer, married to Haylie Priest and is training to be a world-class granddad to his namesake grandson, James Howell. He is still owned by his dog, Jeter, who was born on the day Yankee shortstop Derek Jeter got his 3,000th career hit.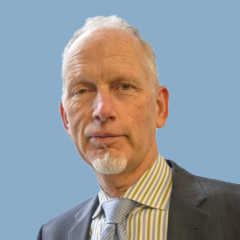 David Sinski
Executive Director, Heartland Human Care Services,
and Vice President, Heartland Alliance
Heartland Human Care Services,
Heartland Alliance
David Sinski is the Executive Director of Heartland Human Care Services and Vice President of Heartland Alliance. In this position, he oversees Heartland Human Care Services and is committed to ending poverty through a wide range of programs aimed at ensuring safety, stability, and pathways for long-term success to over 500,000 persons each year primarily in Illinois and Michigan.
David leads a team committed to human rights and delivering programming and advocacy related to poverty reduction through contextualized literacy; vocational literacy/English as a Second Language; a continuum of housing services from homeless prevention to supportive housing, housing and residential services for adults, youth, families and seniors, and unaccompanied immigrant youth; resettlement for refugees; health education, wellness and prevention, and substance abuse counseling; and counseling and safety planning for survivors of trafficking, domestic violence, or sexual assault.
David joined Heartland in October 2012 with more than 20 years of experience in youth development and community-based programming. At After School Matters, he spent 11 years in various capacities including executive director. Prior to that assignment, he served as director of youth development programs at Alternatives. Before joining Alternatives Inc., David worked for Mujeres Latinas en Acción, delivering programs that addressed domestic violence, parenting, youth development, immigration issues, and leadership development.
David received a B.A. from Marquette University and an M.A. in Guidance and Counseling from Northeastern Illinois University in Chicago and has practiced as a Licensed Clinical Professional Counselor in Illinois.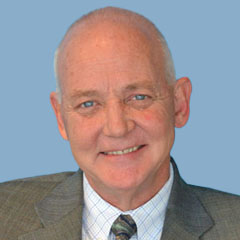 Dan Straughan
Executive Director
Homeless Alliance
Dan Straughan became the founding executive director of the Homeless Alliance in 2004 to build the community's capacity to better care for the homeless. The alliance has developed and implemented a networked computer database that allows agencies serving the homeless to share data on shared clients, developed and implemented community standards for homeless shelters, and developed the WestTown Homeless Resources Campus. That campus is a "one-stop shop" covering a city block with Oklahoma City's only day shelter serving 350 homeless people daily; a resource center filled with comprehensive services available for the homeless and those at risk of homelessness, and housing for chronically homeless individuals and veterans.
Dan spent 10 years as a manager at the Federal Reserve Bank of Oklahoma City before joining United Way in 1997, where he served as vice president for agency relations, allocations, and community investment.
A lifelong resident of central Oklahoma, Dan was born and raised in Oklahoma City and currently lives in Norman.  He attended Putnam City Schools and got both his degrees from the University of Oklahoma.
Dan has served as president of the Governor's Interagency Council on Homelessness (GICH) and president of the United Way of Central Oklahoma Agency Directors Association.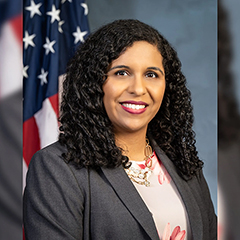 Candace Valenzuela
Regional Administrator in the Southwest (Region VI)
U.S. Department of Housing and Urban Development
Candace Valenzuela in March 2022 was named as the U.S. Department of Housing and Urban Development's regional administrator in the Southwest (Region VI). Valenzuela is based in Fort Worth and oversees HUD operations, eight field offices, and federal housing assistance throughout the five-state region of Texas, Louisiana, Arkansas, Oklahoma, and New Mexico.
Valenzuela credits HUD and public education with giving her the stability she and her family needed to thrive as she experienced food and housing insecurity throughout childhood.
After becoming the first in her family to graduate college, Valenzuela has since devoted her life to fighting for opportunities for others. She was the first Latina and first Black woman to serve on the Carrollton-Farmers Branch school board. While on the board, Valenzuela worked to ensure that faculty and staff would be able to afford to live in the district they served and that students would have a strong education to help them overcome life's challenges.
Valenzuela previously worked as a development manager for Metrocrest Services, a half-century-old nonprofit that has worked hard to fight hunger, housing insecurity, and unemployment in her community.