Stay tuned—additional speakers for TAI 2023 are being confirmed!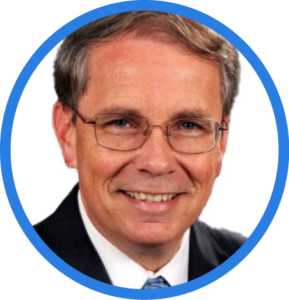 Mark Atwood
Co-founder and Chairman
The Chris Atwood Foundation
Mark Atwood is a member of the TAI Board of Directors, and has spent his 40-year career as an aviation lawyer in Washington, DC, where he advises and represents airlines, aircraft lessors and lessees, charter operators, airports and other segments of the aeronautics industry before federal agencies, courts and Congress.
In 2013, after the death of his son Christopher from an accidental heroin overdose, he and his family founded The Chris Atwood Foundation, based in Fairfax, Virginia, to provide services to persons in active drug use and those in recovery from substance use disorder.  Through the naloxone and overdose reversal training they provide, they have saved over 1,800 lives, and have provided sober housing to over 1,600 individuals.  The CAF also provides training for peer support counselors and operates programs for incarcerated persons, as well as for families of persons with addiction.
Originally from Hollywood, California, Mark was educated at Loyola College, Baltimore (B.A.) and the University of Southern California (J.D.).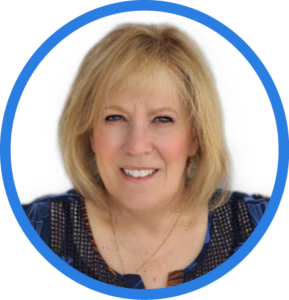 Kathleen Baldwin
President and CEO
Travelers Aid International
Kathleen Baldwin began serving as the president of Travelers Aid International on Feb. 11, 2019.
She formerly served as president of the Travelers Aid Society of San Diego, a position she held for 18 years. Kathleen was a member of the TAI Board of Directors for the last 13 years, holding the positions of chair of the Professional Council and board treasurer before resigning to take on her current leadership role.
Kathleen has led four organizations in her long nonprofit management career and also has served on numerous nonprofit and foundation boards.
She earned an undergraduate degree from the University of California and an MBA from Pepperdine University, and has participated in several leadership fellowships in the San Diego area.
Michael Camal
Senior Engagement Manager 
U.S. Department of Homeland Security's Center for Countering Human Trafficking
Michael E. Camal serves as a Senior Engagement Manager at the U.S. Department of Homeland Security's (DHS) Center for Countering Human Trafficking. There, he supports the Blue Campaign, the Department's national public awareness campaign to combat human trafficking. He grew its aviation program, Blue Lightning Initiative (BLI), by over 600%, expanding the initiative to its first airports, private aviation companies, university aviation departments, and foreign airlines. Through these outreach efforts, BLI has trained over a quarter million frontline staff on trafficking indicators and how to report them.
Michael also advances DHS's international mission. He engages foreign officials on public awareness, instituting a victim centered approach, and provides recommendations on how foreign governments can improve their laws and strategies for combating human trafficking. Michael is a 2023 finalist for the Samuel J. Heyman Service to America Medal. He is originally from New Jersey and holds a bachelor's degree in Sociology with a concentration in Criminal Justice from the University of Rhode Island.
Dan Coladonato
Project Associate
SAMHSA SOAR TA Center – Policy Research Associates, Inc.
Dan Coladonato has been a Project Associate for the SAMHSA SOAR TA Center since 2018. Before joining the SAMHSA SOAR TA Center, Dan served as a Psychosocial Rehabilitation Specialist with an Assertive Community Treatment (ACT) team that served adults with severe and persistent mental illness and a history of homelessness.
During his time providing psychosocial rehabilitation services with the ACT team, Dan became SOAR-trained and discovered how effective the SOAR model was for SSI/SSDI advocacy, and eventually became the ACT team's Benefits Specialist. In addition to assisting individuals to acquire Social Security and other locally administered benefits, Dan helped individuals with the post-entitlement transition, representative payee services, and the transition back to work. After attending a SOAR Leadership Academy in San Diego in 2016, Dan became a SOAR Local Lead in San Diego and provided SOAR training and support to local SOAR advocates. This eventually led him to his current position as a Project Associate at the SAMHSA SOAR TA Center where he serves as a state liaison to 10 states and provides an array of technical assistance and support to these states and for national TA Center events.
Leah Douglas, C.M.
Director of Guest Experience
Philadelphia International Airport
Leah Douglas is the Director of Guest Experience at PHL, overseeing the Guest Experience team within the Airport's Revenue department. Ms. Douglas is responsible for the airport-wide initiative that focuses on the entire airport experience in collaboration with all stakeholders. This hospitality-centric department develops programming that includes arts and entertainment, special events, airport furnishings and décor, giveaways, and therapy dog volunteers while working cross-functionally with all stakeholders to continually improve the Airport's efficiency and sense of place.
Before her current role, Ms. Douglas started her Airport career as the founder of the Exhibitions Program, a visual arts initiative to humanize the Airport environment, provide visibility for Philadelphia's unique cultural life, and to enrich the experience of the traveling public. Her professional arts expertise and knowledge of Airport trends enabled Douglas to lead the guest experience team.
Ms. Douglas is on the art advisory committees of the Schuylkill Environmental Center, Center for Emerging Visual Artists, Alliance for the Watershed Education of the Delaware River, and Art blog. She is also a Certified Member of the American Association of Airport Executives (AAAE). She lives in the Roxborough neighborhood of Philadelphia, with her husband and daughter.
Ryan Ewing
Web Manager
Travelers Aid International
Ryan started his career founding AirlineGeeks.com back in February 2013 and has amassed considerable experience in the aviation sector. His work has been featured in several publications and news outlets, including CNN, Fox Business, CNET, and Business Insider. Ryan holds a B.S. in Air Transportation Management from Arizona State University along with an MBA. Ryan has experience in several facets of the industry from behind the yoke of a Cessna 172 to interviewing airline industry executives.
Since starting AirlineGeeks, Ryan has also held various positions within the aviation industry, including volunteering for Travelers Aid International at both Reagan National and Dulles airports, assisting customers at information desks and supporting various airport functions. A Washington, D.C. native, Ryan moved to Phoenix in 2018 to attend Arizona State University. There he worked for the Phoenix Mesa Gateway Airport Authority in the Airport Operations division. He followed his time at the airport working at GMJ Air Shuttle – a small Part 125 Embraer 145 operator on the West Coast – in several different capacities, including Flight Operations, Business Administrations, and Communications. Now, Ryan manages AirlineGeeks.com full-time after it was acquired by the FLYING Media Group. He is based in Dallas, TX.
Harvey Finkel
Alliance of Therapy Dogs
Harvey Finkel is a volunteer with PHL's Wagging Tails Brigade, the airport's dog therapy program launched in March 2015 in cooperation with The Alliance of Therapy Dogs (ATD), a national nonprofit that certifies handlers and their dogs, meaning they all meet specific standards of behavior. Harvey has been a therapy dog handler with ATD for the past 2 1/2 years, and since February has been an ATD tester/observer, one of the many volunteers who have been entrusted to assist in the selection and certification of new therapy dog teams. Prior to his ATD involvement, Harvey was a crime prevention specialist with the Charlottesville, Va., Police Department and national training coordinator and instructor with the Public Agency Training Council.
Tameka Gunn
President, and CEO
Community Link
Tameka Gunn is president and chief executive officer at Community Link,  an affordable housing nonprofit organization based in Charlotte, N.C. She succeeded Floyd R. Davis, Jr., who retired in January 2023 after 20 years of service to the agency.
Gunn is a leader on housing issues in the region. She currently serves as chair of the Coordinated Entry Oversight Committee for Mecklenburg County. Coordinated Entry connects individuals and families who are homeless or at risk of homelessness with housing resources.
Gunn joined Community Link in 2007 as a housing coordinator. Over time she has worked in all of Community Link's Homeless to Housing services. She was also the program director for the Volunteer Income Tax Assistance (VITA) program, which provides free tax preparation for lower-income individuals and families.
Gunn discovered her life's work early in her career. Following graduation from Old Dominion University with a B.S. in Human Services and a minor in special education, she taught students with learning disabilities and emotional behavior disorders in Virginia and Washington, D.C.
In 2005, Gunn began working for the Gastonia Housing Authority. She came to realize how difficult it is for most disenfranchised people to stay in housing by gaining meaningful access to social services. Her passion for this work is all about family and community. The lives that Community Link has changed continue to inspire her passion for service.
Gunn holds a Master of Public Administration from Strayer University. She has been married to her husband Darryl since 2007. They have one son.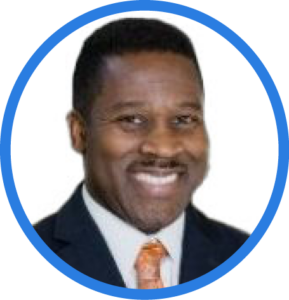 Dennis Hazell
Customer Service Manager
Reagan Washington National Airport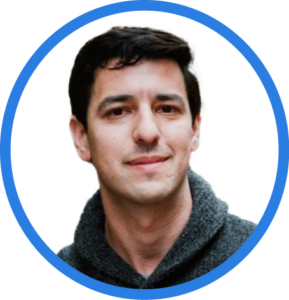 Greg Heller
Director
Guidehouse
Gregory Heller has spent over 15 years working in community development, affordable housing, and real estate finance. He focuses on solutions for building equitable and resilient communities.
In October 2021 he joined Guidehouse in the Capital Projects and Infrastructure practice. Prior to that he spent five and a half years in local government as Executive Director of the Philadelphia Redevelopment Authority. There he played a key role developing new approaches to complex community finance challenges, investing in affordable housing, and redeveloping publicly owned land.
Under Greg's leadership his agency received national attention for its successful emergency rental assistance program, and won the Urban Land Institute's national housing policy award for its workforce housing program. Previously Greg consulted across the U.S. on community finance, and worked on the ground in community development.
In 2015, Greg presented a talk at TEDx Philadelphia on "how to set up social impact real estate." Greg is the author of Ed Bacon: Planning, Politics, and the Building of Modern Philadelphia a biography of the former planning director and a narrative of midcentury urban development.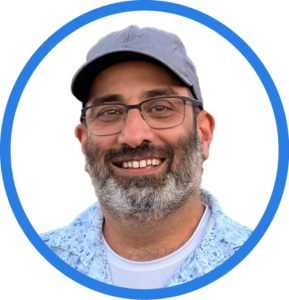 John Ishu
Director
Heartland Human Care Services,
Travelers Aid Chicago
John is the Director of Travelers Aid Chicago at O'Hare International Airport.  He has been with the program for 25 years.  He is responsible for not only the daily operation of the program, he also maintains and expands partnerships within the airport community including but not limited to US Customs/Border Protection, Chicago Police Department, Transportation Security Administration, over 40 airlines that serve O'Hare, and Chicago Department of Aviation.
A graduate of The University of Illinois at Urbana-Champaign with a Bachelor of Science Degree in Psychology, previous to Travelers Aid Chicago, John has 9 years experience with other non-profits including an advocacy program for quality childcare and as Program  Manager for a teen drop-in center.
John is a two-time nominee of O'Hare's Wings of Vision Award and is a graduate of the Inaugural Class of US Customs/Border Protection Field Office's Partnership Academy.  Under John's leadership, Travelers Aid Chicago at O'Hare has grown from a small office of 2 full-time staff and 40 volunteers to a considerably large office with 15 Social Service and Volunteer Coordination staff, as well as over 120 of the most loyal, dedicated, and consistently trained airport volunteers on the planet at 7 information desks throughout O'Hare.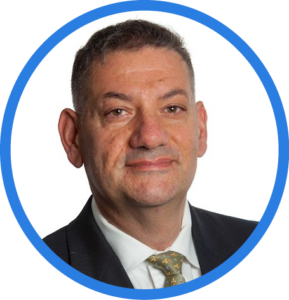 Elias Lebbos
CEO
Travellers Aid Australia
Since 2014, Elias Lebbos has been CEO of Travellers Aid Australia, a not-for-profit charity established in 1916 with the principal purpose of enabling people with mobility challenges to connect, engage and participate in everyday journeys. In 2023, 1 in 5 Australians lives with a disability and, as the population ages, the incidence of age-related disabilities will continue to increase. Traditionally based in the major transport hubs of Melbourne and regarded as an integral part of the public transport networks, under Elias' leadership Travellers Aid has expanded its assistance services into regional Victoria. In addition, Travellers Aid now offers tailored assistance for that all-important 'last mile of the journey' – from the last public transport stop to a place of employment, school, hospital or to a family, social or recreational event. Over the past nine years, Travellers Aid has grown to become the premier organization in Victoria, providing connection assistance services for people with mobility challenges or anyone who is transport disadvantaged.
Elias consistently applies out-of-the-box thinking to find innovative solutions to everyday challenges. He begins the conversation at the design table advocating for older people and people living with disabilities, so their needs are not overlooked. Elias works closely with major event organizers and public transport operators to ensure their events and services are accessible to all.
The challenges of COVID-19 have seen significant changes in travel opportunities as well as a loss of confidence in undertaking journeys. Elias recognizes that Travellers Aid needs to be adaptive to these changing needs and to be transformative in finding new solutions to old problems. He recognizes that now more than ever, older Victorians, people living with disabilities and people who are otherwise transport disadvantaged are going to need the services of an organization like Travellers Aid to find solutions so they can continue to connect, engage and participate in everyday life.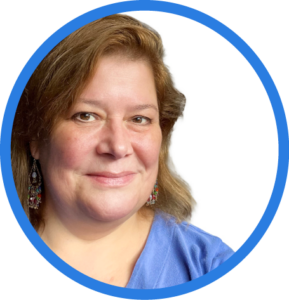 Susan Mathews
Brand and Digital Content Manager
Travelers Aid International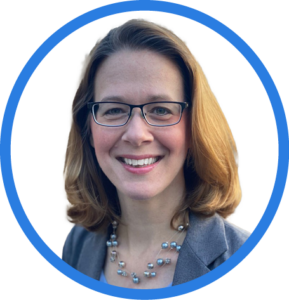 Betsy McFarland, CVA, CAWA
Principal
Adisa, LLC
Betsy McFarland is a strategist and problem-solver who has forged a unique professional niche focused on empowering staff and volunteers committed to tackling challenging societal issues.
She spent 18 years at The Humane Society of the United States where she devoted her energy and passion to supporting and collaborating with the tens of thousands of animal shelters and rescues working to save homeless pets. Betsy led the growth and transformation of one of the largest programs as vice president of companion animals, winning accolades for developing a series of pioneering programs.
Passionate about engaging the community, Betsy is a Certified Volunteer Administrator (CVA) and has extensive experience in engaging and growing volunteers within organizations large and small. She began her career developing the first-ever volunteer program for a local animal shelter and went on to spearhead the launch of The Humane Society National Volunteer Center, the first broad-scale coordinated volunteer effort in the history of the organization, which now engages thousands of volunteers globally. Betsy specializes in providing training, coaching, and assessments in effective volunteer engagement and guides organizations through strategy development to ensure effectiveness at all levels. She also serves as co-director of the Initiative for Strategic Volunteer Engagement and facilitator for the National Alliance for Volunteer Engagement.
Betsy is the author of Volunteer Management for Animal Care Organizations and has published research on staff-volunteer relationships. She worked with the University of North Carolina at Charlotte to develop a research-supported Volunteer Program Assessment model that serves nonprofit volunteer programs across the U.S. and Canada.
A collaborator and bridge-builder with a proven track record of navigating diverse viewpoints, often in emotionally charged situations, Betsy is skilled at gathering input and synthesizing it to identify common ground and implement innovative solutions. She is a trained facilitator, with an Executive Certificate in Facilitation through Georgetown University's Institute for Transformational Leadership.
Betsy holds a degree in psychology from George Mason University, is a Certified Animal Welfare Administrator (CAWA), and has completed an Executive Certificate in Organizational Consulting and Change Leadership through Georgetown University's Institute for Transformational Leadership.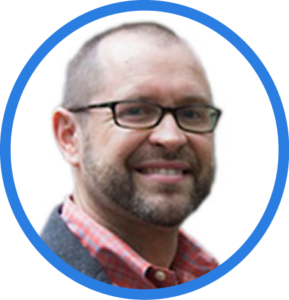 Jason Miller
CEO
Families Forward Philadelphia
Jason Miller brings 17 years of experience as a social work leader in a variety of nonprofit and community organizations. He received a BSW from Goshen College in 2000 and a MSW in 2006 from the University of Pennsylvania School of Social Policy and Practice.
In August 2017, Jason was appointed as the CEO of Families Forward Philadelphia, which provides emergency shelter and housing to families who lack permanent housing in Philadelphia. In this role, Jason focuses on fundraising, program development, staff supervision, training, evaluation, board management, public relations, government relations, new business ventures and strategic planning.
Jason has taught a section of the Social Work Macro Practice class at The University of Pennsylvania since 2010 as a visiting professor. He has also provided social work field instruction to BSW and MSW student interns at the University of Pennsylvania, Temple University and Indiana University.
Kate Perch
Housing Coordinator
Prevention Point Philadelphia
Kate Perch is the Lead Operations Officer at Prevention Point Philadelphia (PPP), managing the infrastructure and day-to-day systems of the agency and supporting program directors in service implementation. Kate assumed this role after nearly a decade building PPP's Homeless Services department. In that role Kate provided clinical oversight for a team offering housing outreach, advocacy, residential support, case management, and placements for individuals experiencing homelessness. She also helped develop one of the only emergency low-barrier respite programs dedicated to serving unsheltered people still actively using substances in the nation.
Prior to Prevention Point, Kate spent seven years as a Case Manager at several Permanent Supportive Housing programs operated by Bethesda Project. Kate has been a tireless advocate passionate about making our city welcoming, caring, and safe for un-sheltered individuals in Philadelphia.
Kate has a Bachelor in Sociology from the University of California, Santa Cruz, and a Master of Social Work from the University of Pennsylvania. In her spare time she enjoys traveling and supporting her local library with her voracious reading habit.
David Reeves
Senior Sales Manager—Commericial
Greyhound
David leads all activities related to the Commercial Sales (B2B) division, which include customer relationship management, customer retention, staff management, sales growth, revenue generation, budget development and responsibility, customer service, billing and collections.
Atif Saeed
Chief Executive Officer
Philadelphia International Airport | Northeast Philadelphia Airport
Atif Saeed, A.A.E., IAP, is Chief Executive Officer of the City of Philadelphia Department of Aviation, responsible for directing the planning, development and administration of all activities of Philadelphia International Airport (PHL) and Northeast Philadelphia Airport (PNE). He also oversees the management of airport personnel, including more than 1,000 direct City employees and additional contracted and consulting staff. As CEO, Mr. Saeed is the City's representative in local, state, national and international aviation affairs.
Prior to joining the City of Philadelphia, Mr. Saeed held various leadership positions with the Metropolitan Airport Commission of Minnesota, which operates Minneapolis-St. Paul International Airport (MSP) and six general aviation airports, most recently as their Chief Financial Officer. Previously, he served in management roles at Hartsfield-Jackson Atlanta International Airport and City of Minneapolis.
Mr. Saeed holds several airport industry certifications, including Accredited Airport Executive (A.A.E.) from American Association of Airport Executives (AAAE), and International Airport Professional (IAP) from Airport Council International (ACI). He also completed the Airport Executive Leadership Program through Concordia University's John Molson School of Business. He was elected to the AAAE Board of Directors in June 2023.
In addition to a Master of Business Administration degree from Arizona State University, W.P. Carey School of Business, Mr. Saeed holds an undergraduate degree in business management from the University of Phoenix. He is a graduate of the Senior Executives in State and Local Government Program from Harvard Kennedy School and has completed the Advanced Management Program from Harvard Business School.
Daniel Salomone
Volunteer Community Educator
Alzheimer's Association, Delaware Valley Chapter
Daniel Salomone is a Volunteer Community Educator with the Alzheimer's Association, Delaware Valley Chapter. He has worked in healthcare for more than 30 years, starting in clinical research, then founding and managing several medical education companies. Daniel is a Certified Dementia Practitioner and a Certified Senior Advisor. He currently owns a senior care consulting agency in southern New Jersey that helps families identify and place seniors in assisted living and memory care communities. Working with key opinion leaders from various specialties, Daniel has served as an advisor to several 501(c)3 non-profit foundations.

Jason Sankey
Airport Security Manager
Philadelphia International Airport
Jason is the Airport Security Manager at Philadelphia International Airport. He is responsible for the day-to-day security operations at a core thirty airport with almost seventeen thousand employees and the millions of passengers that fly through Philadelphia International Airport each year. He manages the Airport Security Program, maintains compliance with all TSA and FAA regulations, and liaison between the airport and various stakeholders on all security matters.
Jason started as an airport operations trainee and now has over 15 years of aviation experience. His experience provided great value during the pandemic and helped form many new initiatives. He was the driving force that created the partnerships with DHS on their Blue Lightning Campaign. Along with his innovation, he generates interest by leading a team of twenty-five through revamped training, developing a new badging office that will open late 2023, and developing and deploying a new online application process that will be operational in early 2024. His work continues beyond his airport and guides other airports by participating in multiple Safe Skies projects to build synergies among stakeholders, consultants, and airports to provide solutions to complex issues.
Jason is a graduate of Embry-Riddle Aeronautical University with a Bachelor of Science in Aerospace Studies ('03) and Masters of Business Administration ('21) from Drexel University. He is a Certified Member of A.A.A.E., a member of the Young Professionals Council with the Philadelphia Chamber of Commerce and participates in the ACI-NA PS&S committee and steering group.

Meagan Schmidt
Principal
MMS Consulting
Meagan began her career in the nonprofit industry with Full Access & Coordinated Transportation, Inc. as administrative assistant in 2011.  She quickly developed a passion for specialized transportation and transitioned to a mobility coordinator, working directly with riders on their mobility challenges and needs. She obtained a Transit Paratransit Management Certification from The University of the Pacific. Meagan was promoted to service planner and then operations manager in 2013 and director of operations in 2019.
She managed the operations team and vendors, RideFACT brokerage program, and contracted agency services providing transportation for the County of San Diego, cities, hospitals, transit agencies, and other private, public, and nonprofit organizations.  Meagan's experience includes contract negotiation and compliance, fee-for-service model program development and management, community engagement, software implementation, grant/strategy development, etc.
In 2023 Meagan started her consulting business, MMS Consulting, with a primary goal of assisting nonprofits and the small business community to succeed in creating new revenue streams, agency partnerships, and service optimization.
Meagan holds a Bachelor of Arts in Communication from California State University-San Marcos. She is a member of the North County Philanthropy Council and previously chaired the San Diego Association of Governments (SANDAG's) Social Services Transportation Advisory Council (SSTAC).  She was born and raised in San Diego, where she currently resides with her husband.

David Sinski
Vice President and Executive Director
Heartland Human Care Services
Chair
Travelers Aid International
Board of Directors
David Sinski is the Executive Director of Heartland Human Care Services and Vice President of Heartland Alliance. In this position, he oversees Heartland Human Care Services and is committed to ending poverty through a wide range of programs aimed at ensuring safety, stability, and pathways for long-term success to over 500,000 persons each year primarily in Illinois and Michigan.
David leads a team committed to human rights and delivering programming and advocacy related to poverty reduction through contextualized literacy; vocational literacy/English as a Second Language; a continuum of housing services from homeless prevention to supportive housing, housing and residential services for adults, youth, families and seniors, and unaccompanied immigrant youth; resettlement for refugees; health education, wellness and prevention, and substance abuse counseling; and counseling and safety planning for survivors of trafficking, domestic violence, or sexual assault.
David joined Heartland in October 2012 with more than 20 years of experience in youth development and community-based programming. At After School Matters, he spent 11 years in various capacities including executive director. Prior to that assignment, he served as director of youth development programs at Alternatives. Before joining Alternatives Inc., David worked for Mujeres Latinas en Acción, delivering programs that addressed domestic violence, parenting, youth development, immigration issues, and leadership development.
David received a B.A. from Marquette University and an M.A. in Guidance and Counseling from Northeastern Illinois University in Chicago and has practiced as a Licensed Clinical Professional Counselor in Illinois.

Lynn Smith
Program Director
Hidden Disabilities Sunflower Program
Lynn Smith is the director of the Hidden Disabilities Sunflower Program for the U.S. She has been working with the Sunflower Program since October 2020, when the program launched in North America (it originated in 2016 in England). Lynn has worked in marketing and sales for 30 years and lives in Newburyport, Massachusetts, just north of Boston.

Stephanie Snyder
Special Agent
Homeland Security Investigations (HSI) Philadelphia

Dale Tippett
Shelter Site Supervisor
Prevention Point Philadelphia
Interview excerpt
"I have always personally been drawn to helping people whom other people feel are not worthy of help," Dale said when asked why he started at Prevention Point. He has been looking forward to his program's move to Beacon House on Episcopal Hospital's campus for quite some time.
Dale oversees operations and staff for our respite center. He also acts as a liaison between the support staff and case management — or as he put it, "I'm like the dad."
Dale is extremely proud of our Homeless Services Program and the chance to offer our participants such a modern and hospitable living space, saying, "I am tremendously grateful to the City of Philadelphia and the Office of Homeless Services, as well as Temple and Mark Squilla and Maria Quiñones-Sánchez for making this project happen."
"Now, we have a central location and the brand new, sparkly building that we need to provide a success story for our folks." Dale pointed out how bright the new shelter is, mentioning that natural light is proven to have a positive effect on mental health.
Dale concluded, "It is my life's work to make that building a huge success for our organization. It is all I think about. It is a huge blessing for our participants first, and ultimately us, because that's what we are dedicated to, we do [our work] for them."