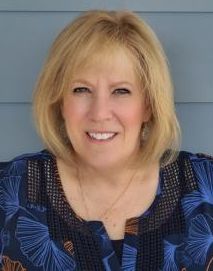 Hopeful Signs
Is there anyone around who doesn't think that 2020 was a terrible year? I haven't run into anyone who would disagree.
At the beginning of 2021, it looked like it wasn't going to get much better. But, I'm happy to say that hopeful signs are everywhere: It's been a long and pleasant Spring; vaccinations are almost universally available for those wanting them; the CDC says it's okay to ditch the masks outdoors; more volunteers are coming back to work at our airports; airline travel has picked up significantly, which should help airports recover; the beautiful new concourse at Reagan Washington National is open; TAI begins operations at Philadelphia International in two weeks, and, because of these signs and others, we're expecting our annual conference at the TWA Hotel in September to actually happen (we had to cancel it not once, but twice.) And, did I mention the absolutely beautiful Spring?
With all the hopeful signs, we can finally rebook all those vacations we had to cancel last year! I for one will be heading to one of my favorite places on the planet, Naples, Italy, as soon as possible. Woo hoo!
Kathleen Baldwin, TAI President and CEO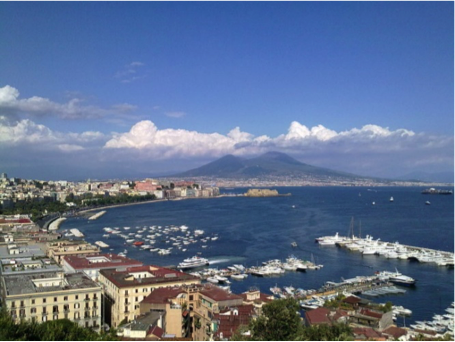 Fulfilling Our Mission Amid COVID-19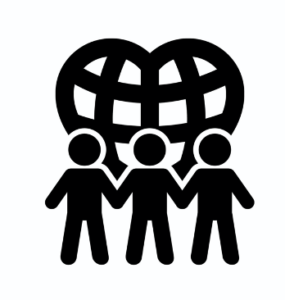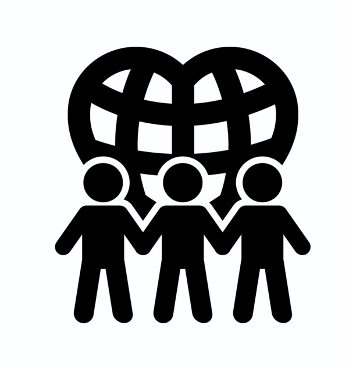 …in the Community
Travelers Aid staff at Washington Union Station assisted a woman who was fleeing a domestic violence situation involving her former boyfriend. The caller stated that she left New Jersey and planned to relocate with friends in Washington, D.C. The boyfriend, however, tracked her down and threatened to inflict further harm.
The woman then changed her phone number and researched a source for safe housing through the National Domestic Violence Hotline. She located a safe house in North Carolina that she said would accept her. Travelers Aid verified the acceptance and provided financial assistance to to help this frightened woman make it to North Carolina.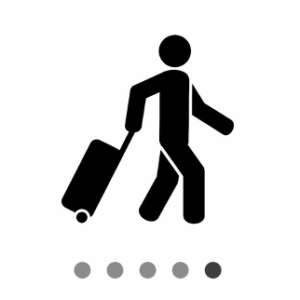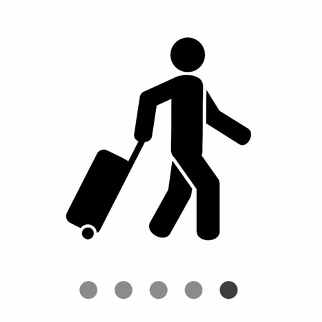 … to Assist Travelers
Travelers Aid Chicago team members once again demonstrated their empathy and determination by helping an elderly woman who needed to return to her home country to be with a dying relative.
Not speaking English and having limited travel experience, she showed up at O'Hare International Airport and used a kiosk to purchase a one-way ticket to Eastern Europe for that same day. The airline did not honor her ticket because she did not have a passport. She spent hours that afternoon sitting outside the terminal gates, likely wondering what to do, only understanding that she could not fly that day.
She returned again the next morning, purchased another ticket but was again denied access. Recognizing that something was amiss, airline personnel called the TAC team to intervene.
The woman was ill at ease and didn't want to talk at first. The team built some rapport, purchased food for her and accessed translation services to connect. Once understanding her story, they helped her retrieve her passport and other necessary documentation and connected with her relatives overseas to let them know what was happening and to prepare them to meet her at the airport. They booked her on a flight the following day — and also convinced the airline to refund more than $4,000 that she spent on the first two tickets!
This could have been your grandmother, stranded and alone. The team's reaction to the many thanks conveyed for their above-and-beyond effort? "This is what we do. It's all in a day's work!"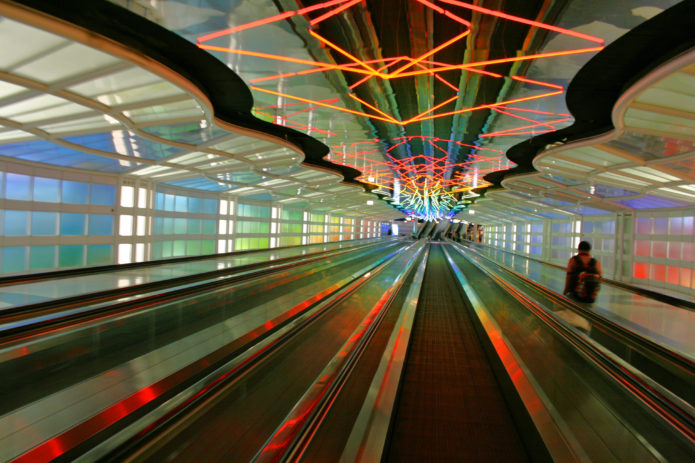 Moving Past COVID-19 — TAI's Webinar Helps Guide the Way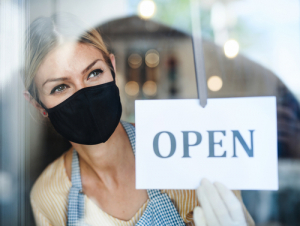 Travelers Aid International held its fourth in a series of educational webinars on April 22, featuring legal, medical and social service experts explaining their perspectives on where we were at that time in the fight against COVID-19, and what to expect going forward.
Linda Jackson is a partner with Washington, D.C.-based law firm Arent Fox LLP, where she specializes in complex commercial and business matters, including COVID-related issues. She addressed common questions asked by their clients during the pandemic, such as:
Can employers require mandatory vaccinations? The answer is generally yes, with some limitations.
How should employers handle requests from employees about co-worker vaccinations? State law specific, but carefully consider privacy laws concerning employee personal information.
Can employers ask for voluntary proof of vaccination? Again, generally yes, but be careful not to solicit additional medical information.
Dr. James Horton, M.D., former chief of the Facility Division of Infectious Diseases at the Carolinas Medical Center in Charlotte, N.C., presented a thorough overview of the virus and the vaccines available to combat it, quoting a former colleague as saying, "Every virus has its own rules; we can only control it when we understand its rules." Dr. Horton also made the comment that masks "are to COVID as seatbelts are to automobile accidents."
Representing the viewpoint of social services agencies was Jeff Smythe, CEO of HOPE Atlanta, a nonprofit agency founded in 1990 dedicated to preventing and fighting homelessness and hunger. Jeff spoke of "the three Ss" — Squaring Up, the importance of balancing client needs and those of the staff; Space Planning, recognizing that organizations might not need as much space as they did pre-COVID, and Self Care, encouraging all involved to talk about stress and its impact on personal well-being, and emphasizing team building during Zoom meetings.
Human Trafficking – The Focus of TAI Webinar #5
3 PM – 4 PM EST
Thursday, June 17, 2021
Mark your calendars so as not to miss
this critically important event!
Please join us for Travelers Aid International's fifth in a series of educational webinars, this one featuring a presentation by Travelers Aid Chicago officials, led by David Sinski, executive director of Heartland Human Care Services and vice president of Heartland Alliance.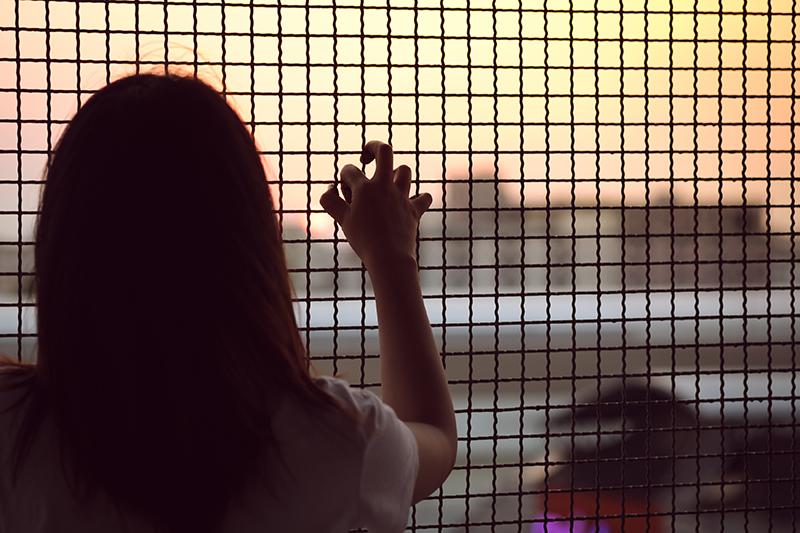 Board Spotlight – Floyd Davis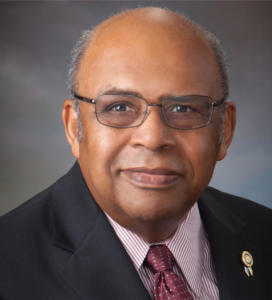 Floyd Davis discovered his life's work early in his long and illustrious career — long before he became chairman, and now treasurer, of the TAI Board of Directors.
After graduating from Norfolk (Va.) State University with a B.S. in accounting and business administration, Floyd joined IBM and later became controller at Model Cities in Poughkeepsie, N.Y. Model Cities was devoted to helping citizens revitalize their neighborhoods. He witnessed their joy at the successes and came to realize his contribu-tions would have the greatest impact in this field.
"With a heart for social justice and a mind for strategic business management," Floyd began two decades with United Way, in executive positions in Minneapolis, New York City, Miami and Flint, Mich. He then became president and CEO of United Community Centers Inc. and Family Services Inc. in Fort Worth, Texas.
In 2002, Floyd joined Community Link, a Charlotte, N.C.-based agency that assists veterans, people with disabilities, women and children facing domestic violence, the chronically homeless and others seeking to find a home of their own. At that time, the agency served customers primarily in Mecklenburg County. Today, the agency operates in 24 counties in the state.
Floyd, with his three sisters and one brother, grew up near the small town of Lawrenceville, Va., close to the North Carolina border, where his father and mother were sharecroppers. When he was 11, the family moved to the Baltimore, Md., area, where all of his siblings still live.
Floyd and his wife Ann will be celebrating their 45th wedding anniversary in September this year. They met in 1976 in Minneapolis, discovering their mutual love for the arts, and in Charlotte they are active supporters of the ballet, jazz venues and local theater. And they love dining out and are looking forward to the relaxed COVID restrictions on the horizon!

After 14 Months, An Invitation to Come Inside at the Catholic Charities of Baltimore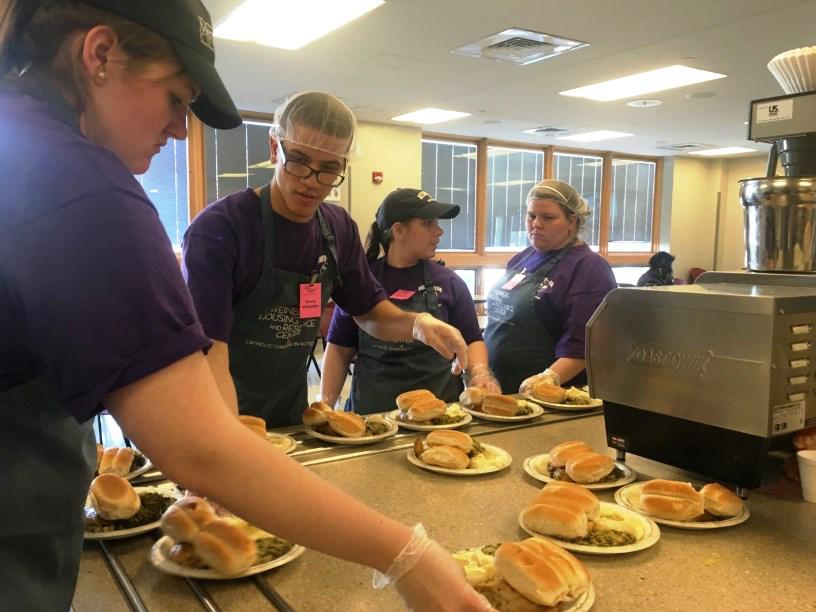 For the first time since COVID-19 began, neighbors with food insecurity will be able to once again sit down in dining rooms for their meals at Our Daily Bread Employment Center, My Brother's Keeper and My Sister's Place Women's Shelter, all programs run by Catholic Charities of Baltimore.
All three locations for meal service have switched from the all-grab-and-go model that started at the onset of COVID-19 to a hybrid model. That means those individuals who feel comfortable can eat their meal at a table – the way Catholic Charities programs always served meals before the pandemic.
"It's not just about the service, it's about this human connection," said Martin Potter, operations manager at My Sister's Place Women's Center. "We haven't seen some of our clients in over a year. We are excited to get those bonds back, that sense of a family community, because that's what we are, a family. Our clients come to us for nourishment, but they're also coming for the conversation. That's the highlight for me."
"This work is relational work," said Kevin Creamer, manager of Client Employment Services. "To see the clients who have come to the program for years greeting each other with joy on their faces—it's why a lot of people do this work. It's transformative for everyone."
"The pandemic has highlighted a lot of access issues for our clients," said Creamer. "Remote work is dependent on technology, but most of our clients can't rely on technology to get service at a distance due to their situations. We are able to serve everyone better close up."

Volunteer Spotlight – Ed Pascuzzi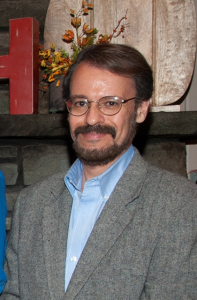 Glassblowing, aviation/travel/astro photography, eclipse chasing, general travel, airplane spotting around the U.S. and abroad, professional model/miniature builder, gardener, home chef —just some of the hobbies enjoyed by Edward Pascuzzi, a TAI volunteer at New York's JFK International Airport for 15 years and adjunct professor of physics at Stony Brook University in Stony Brook, N.Y., since 2009.
A compilation of his education credentials, professional experience, publications, awards, professional and public presentations and life experiences takes up three typed pages, single spaced! And when asked if he had a favorite travel experience, he said there were too many to list!
"Probably all the visits to Switzerland, by far. In 1996, I was lost while driving through Luzern but finally found my hotel tucked away in the hills with a gorgeous view of Mt. Pilatus. I was starving and drove out of the hills to the village looking for a restaurant. Unfortunately, everything was closed because there was a massive fireworks show at the base of the lake and the entire city was there. Within 30 minutes, a massive summer storm blew up off the lake with torrential rains and heavy winds. It took two hours to find my way back to the hotel, which was only a few miles away, but to my horror I discovered that the wind had shattered the glass balcony doors to the room and the carpet was soaking wet. Amazingly, the staff repaired it immediately and was very apologetic. I can't wait to return to Switzerland!"
HOPE Atlanta, Action Ministries Merger Official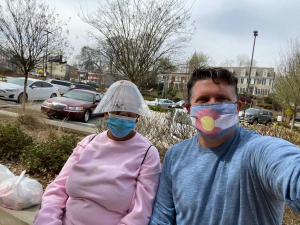 HOPE Atlanta and Action Ministries, two of Georgia's most established nonprofits dedicated to fighting homelessness and hunger, have officially joined together after approval from both Boards of Directors.
While the new combined organization will operate under the HOPE Atlanta name, all of the programs initiated by Action Ministries — including Smart Lunch Smart Kid, SuperPacks, and Feed the Hungry Food Boxes — will continue.
HOPE Atlanta and Action Ministries announced their intent to unite last November after seeing a dramatic spike in the need for housing and hunger relief services amid COVID-19.
"Affordable housing has been in short supply for a long time," said Jeff Smythe, CEO of HOPE Atlanta. "Low-income households are spending disproportionate amounts of their income on rent, forcing many into food-insecure situations. What we're doing is building a comprehensive solution to the interconnected issues of homelessness and hunger."
For now, the unified organization will operate from two headquarters: Downtown Atlanta at 34 Peachtree St. and Brookhaven at 1700 Century Circle. The 
HOPE Atlanta website 
has a list of services and contact information, including hours of operation for community kitchens and food pantries.
 "This is just the beginning," Smythe added. "We invite our communities to follow along and get plugged in as we embark on a bold new mission to end homelessness and hunger in Georgia."

Staff Spotlight – Ryan Ewing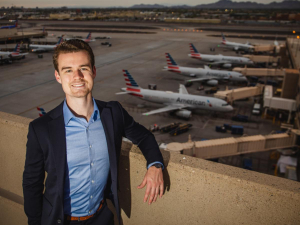 A show of hands here. How many of you have been stuck in an intense snowstorm in Patagonia?
That's just one of many, many travel adventures experienced by Ryan Ewing, TAI's social media coordinator.
Aviation is certainly in this young man's blood. He started as a volunteer with Travelers Aid as Reagan Washington National Airport in the summer of 2013, before he had even started high school. "I was hungry to gain experience around an airport, and Priscilla (Carey, assistant manager of TAI's DCA program) was kind enough to train me," Ryan said. "I continued at DCA up to my freshman year of college, so about five years. During this time, I also began volunteering at Washington Dulles."
In addition to his job with TAI, Ryan also works full time for a Phoenix-based subsidiary of XOJet, an on-demand private jet charter company headquartered in California. He works in the flight operations department, managing document control, publications and some internal communications.
Ryan also runs an online aviation publication called
AirlineGeeks.com
, employing a team of about 25 individuals spread around the globe. He says the website receives about seven million page views each year.
A recent graduate from Arizona State University, he majored in air transportation management with a focus in aviation law and business operations. His plan to pursue a joint MBA/Law masters program after graduating.
Hard to believe that he has any, but in his spare time he is father to an English Bulldog named Hawker, "who keeps me pretty busy." Besides that, flying general aviation airplanes and attending airshows take up some of his free time.
Back to Patagonia — "a very interesting place" — and his travels, Ryan has visited six of the seven world continents, Antarctica being the exception.
It's a long way from Bethesda, Maryland, where Ryan grew up. And from southern Iowa, where his family has owned a farm since 1865. But he knew very early on what his career path was going to be, and who helped guide him down that path along the way.
"I can confidently say that Travelers Aid afforded me a plethora of opportunities, paving the way for my aviation career."

A Different Type of Memorial Day — For Lost Socks!
(This is a modified version of a post in the blog "Stuck at the Airport," by Harriett Baskas.)
I'm sure we're all looking forward to the upcoming Memorial Day holiday, but in the hubbub of celebrating Mother's Day on May 9, perhaps you overlooked the fact that it was also National Lost Sock Memorial Day. So today we gathered up some of the images we've been collecting of socks with airport themes.
Some of these you can order online to add to your wardrobe. Others are special edition socks that may be only available as promotions.
These socks
were designed by Luly Yang
, the Seattle-based designer who created the uniform line for Alaska Airlines. The airline's Company Store site currently lists these as not available, however.
Unfortunately, we also know these socks from Vancouver International Airport (YVR) are currently sold out. For every pair of socks purchased, the airport is donating a pair to Convenant House BC, an organization devoted to Vancouver's homeless and at-risk youth.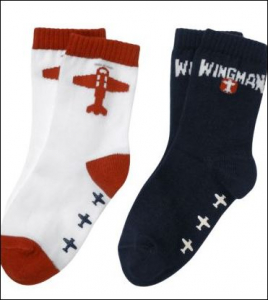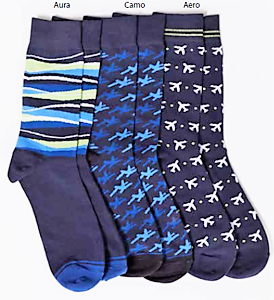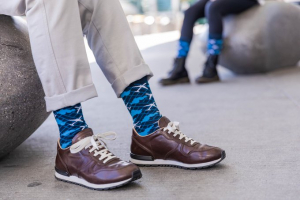 Shop 'Til You Drop at TAI's On-Line Merchandise Store!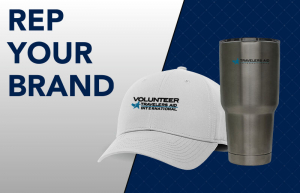 The Sideline Store, Travelers Aid International's on-line merchandise shop, is ready to fulfill all your wishes for TAI swag!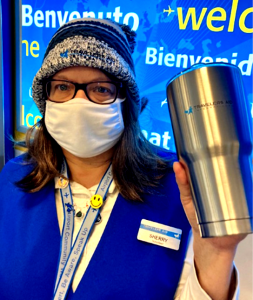 EWR volunteer Sherry K. shows off her TAI travel mug and knit cap from the Sideline Store.

We are always on the lookout for interesting news about your organization!
E-mail 
ellen@travelersaid.org
with any and all items you would like to be considered for the monthly TAI newsletter.