Fulfilling Our Mission Amid COVID-19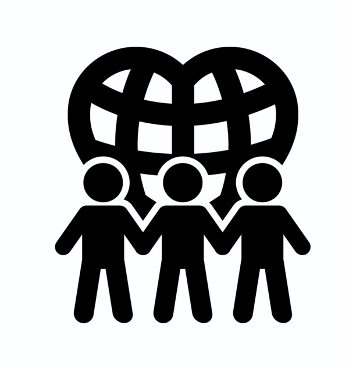 …in the Community
When Bryan reached out for the second time to a Suicide Prevention Care coordinator at the Crisis Center of Tampa Bay, he was struggling to manage his thoughts of suicide. While he had previously worked with the center's staff following the death of his mother, he hadn't been ready to process his grief at that time.
But this time was different. Bryan was fully engaged with his care coordinator and was ready to begin his road to healing. He frequently checked in with his care coordinator, and together they built a safety plan for when Bryan felt overwhelmed with suicidal thoughts. He was also connected to a grief support group, where he immediately felt reassured and understood.
Bryan continues to be engaged with his care coordinator as he begins counseling with a Corbett Trauma Center therapist, but feels confident he'll be ready to graduate from care coordination once he builds a rapport with his new counselor. For the first time since losing his mother, Bryan feels like he has a chance at a life not burdened by grief.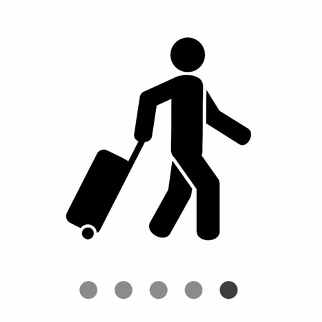 …to Assist Travelers
A TSA employee leaving her shift at Washington Dulles International Airport for the day approached the West Ticketing Information Desk to report that a small plastic bag filled with "something" was sitting in front of the Egypt Air ticket counter. The counter at that point was deserted, so Travelers Aid volunteer Kathleen called airport police and an officer took the bag. Shortly after the officer left, a young man came to the desk to see if anyone had found a brown grocery bag filled with medications near the Egypt Air counter. Kathleen called the police to see what had happened to the bag and was told the officer had thrown it away in a trash can nearby. Fortunately the bag was retrieved and the young man happily went on his way.


DCA Volunteer Nancy Jean Weisgerber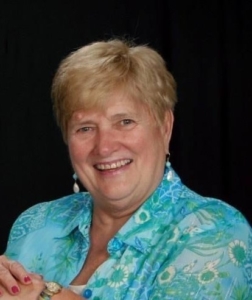 A Travelers Aid volunteer at Reagan Washington National Airport for 21 years, Nancy Jean Weisgerber passed away on Nov. 5 at the age of 78. She very recently had been diagnosed with a serious illness.
Nancy was born in Glen Ridge, N.J., and grew up in nearby Verona. She received her Bachelor's degree in education from Muskingum College in New Concord, Ohio, and later a Master's degree from the University of Virginia.
She began her long career as an educator in Northern Virginia in 1964, first as a physical education teacher at Falls Church High School and last as principal for eight years at J.E.B. Stuart High School (since renamed Justice High School) before her retirement in 1997.
In addition to her volunteer work at DCA and for the Alexandria Red Cross, Nancy enjoyed participating in local cultural events as well as traveling the world. She also was very active in her local Lion's Club and a huge fan and season ticket holder of the Washington Nationals baseball team.
Leann Omland, TAI program manager at DCA, said Nancy's passing "is a tremendous loss to our program. She had an exuberance for life and for helping people along the way. She will be deeply missed."
Hope Atlanta, Action Ministries To Merge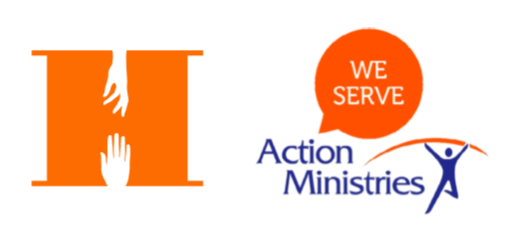 HOPE Atlanta and Action Ministries, two of Atlanta's most well-established nonprofit organizations, have announced plans to merge, pledging to create "a comprehensive solution" to address growing homelessness and hunger issues.
"At a time like this, we need bold action," said HOPE Atlanta CEO Jeffrey Smythe. "Both of our agencies are uniquely positioned to serve the marginalized. When we combine our resources and networks, we'll be able to expand our services and not just mobilize our staffs but entire communities to create lasting change."
The need for social services across the state of Georgia has grown drastically since the COVID-19 pandemic hit in March, mimicking conditions around the world. HOPE Atlanta, which provides one-on-one support and resources to people experiencing homelessness across eight counties, has seen a 300% increase in calls for help over the past seven months.
"Homelessness and hunger often go hand in hand," said Action Ministries Chairman Adam Ogburn, whose agency is focused on food insecurity. "With affordable housing in short supply, families have to make impossible sacrifices to cover rent. Now that the situation has grown more desperate for so many lower-income families, it's the right time to formally join hands and maximize our impact."
The combined organizations expect to have an annual operating budget of $16.5 million, cover 31 Georgia counties and reach more than 11,000 families per year.
The merger is scheduled to be finalized in January 2021, after which details of the transaction will be released.
Board Spotlight – Rosemary Sheridan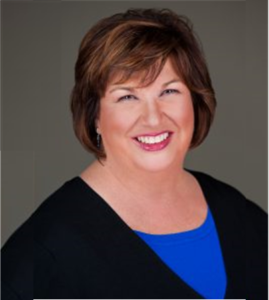 She freely admits it. She's a transit geek.
Newest TAI Board Member Rosemary Sheridan has been VP-communications and marketing for the American Public Transportation Association for the past 22 years, and prior to that held a similar position with NJ TRANSIT, New Jersey's public transportation corporation.
"I believe in the importance of public transit in providing independence and access to opportunities," Rose says.
She was born and raised in New Jersey but has lived in Washington, D.C., for the past 22 years.
"I love history, and particularly American history, so living in D.C. has given me a chance to take in history every day," Rose says. "I have visited 32 embassies and 65 different museums and historic sites in the city, including all 20 of the Smithsonian museums, some of them many times. I also have been to 46 U.S. state capitals and, once Covid-19 is over, I plan to visit the last four."
Although she plans to retire "soon," Rose will continue with her volunteer work, which includes service with a homeless ministry through her church. And she summers in Cape Cod, Mass., where her family spent summer vacations during her childhood and where she now has a house.
"It's my happy place," and she is looking forward to spending time there with her extended family, which includes many nieces and nephews!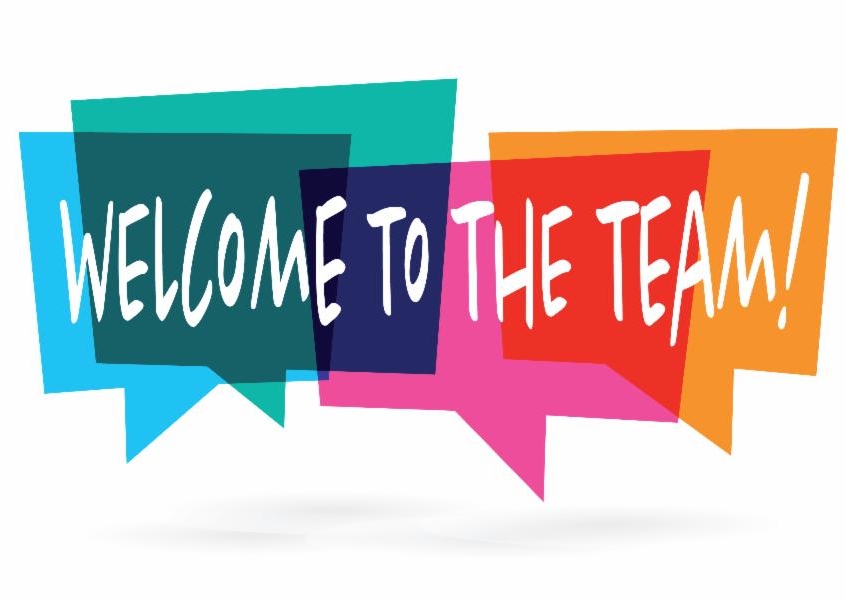 Donna Paramore Takes the Helm at Travelers Aid New Orleans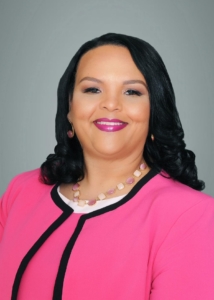 Travelers Aid International is pleased to welcome Donna Paramore, CFRE, as the new executive director of the Travelers Aid Society of Greater New Orleans.
Donna brings with her passion, ambition and more than 16 years of nonprofit leadership and fund development expertise to the Travelers Aid Society team. Most recently, she was director of development for KIPP (Knowledge Is Power Program): New Orleans Schools, and prior to that was chief development officer for more than 10 years at The Kingsley House, an organization that has been offering education, adult and community services in the Greater New Orleans area since 1896.
A career spent advocating for at-risk populations within the Southeast Louisiana community, Donna's efforts have raised millions of dollars and have positively impacted thousands of individuals.
"It is my strong belief that if every individual is given access to the right tools, we can eliminate homelessness, poverty and educational barriers for our vulnerable communities," says Paramore. "I'm extremely honored and excited to serve in this role."
Welcome to the TAI family, Donna!

Volunteer Spotlight – Wayne Greenfeder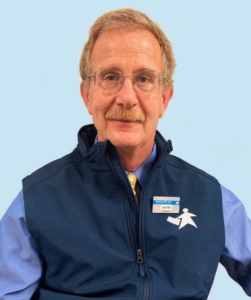 When passengers transiting Newark Liberty International Airport encounter Travelers Aid volunteer Wayne Greenfeder, they are guaranteed to receive great customer service. Wayne is always ready to help passengers and loves giving suggestions on the best way to get to their final destinations in New York or New Jersey.
Wayne is a retired attorney who specialized in litigation for 40 years. He lives with his wife in Nutley, N.J., and their son lives nearby. Wayne also volunteers as treasurer and trustee for his municipal library and serves on the Executive Board of the NJ Library Trustees Association.
After volunteering for over a year at EWR, Wayne enjoys helping passengers from one terminal to another with only minutes to spare before boarding ends. Knowing that he was instrumental in passengers making their flights is very rewarding to him. Wayne put it best when he said, "When you finish a shift and wish you could stay longer, you know you have the volunteer job that is right for you."

Second TAI Webinar to Focus on 'Why'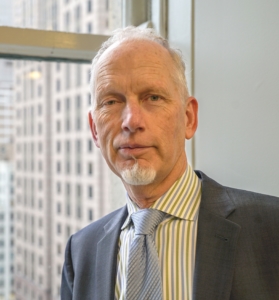 Travelers Aid International will hold the second in its series of Zoom webinars, this one to take place starting at 2 p.m. (ET) on Thursday, Dec. 3 and addressing "Developing Your Story: Engaging Donors and Stakeholders in the Why Behind our Work."
This interactive webinar will be presented by David Sinski, executive director, and Joe Dutra, associate director of external affairs, with Heartland Alliance/Travelers Aid Chicago.
"COVID-19 has made it harder than ever to connect with our communities, so sharing the impact of our work and inspiring supporters has become more important than ever," David believes. "This webinar will detail concrete ways for us to refine our own stories to be effective – especially in the social and digital realms. We will learn how to be true champions of work and build a foundation for storytelling that motivates communities to act by using simple tools that will help us all become master storytellers."
TAI will be sending out e-mail reminders about the webinar with a link and instructions on how to join the Zoom call.

Catholic Charities Gainesville Celebrates a 10-Year Anniversary
In celebration of the 10th anniversary of its expanded Client and Service Center — and "our promise to walk alongside our brothers and sisters in their time of need" — the Catholic Charities Gainesville (Fla.) has announced plans to repave the walkway to the center with commemorative bricks. A limited number of customized engraved bricks will be available, selling for $100 each.
Laurie Porter, the agency's development coordinator, said purchasers of the bricks "will be investing in us and those we serve, not just in immediate terms of relief from the COVID crisis but in the long-term fulfillment of our mission to Transform Lives and make our community a great place to live for everyone."
If you are interested in reserving one of these commemorative bricks, contact Laurie at
Lporter@ccgnv.org
, or call (352) 224-6442.
Staff Spotlight – Amanda Sorensen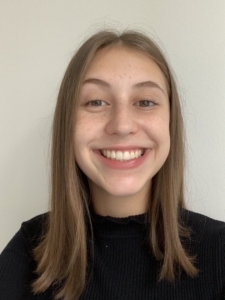 Thoughtful. Quiet. Creative. Ambitious. Amanda started working for Travelers Aid at New York's JFK International Airport in the summer of 2019 and returned to the organization in April 2020 after Covid-19 hit. She is now the office coordinator and valued team member for JFK TA, also making a major contribution to the redesign of the TAI website.
Currently a junior attending Dickinson College in Carlisle, Pa., she plans to major in International Business and Management and minor in both Economics and German, with an eye toward a career in the financial industry.
Amanda was born and raised in New York but has had the opportunity to travel to numerous countries, including Denmark, Egypt, China, Argentina, Costa Rica and The Netherlands. She is eager to see Italy, India and New Zealand, where she hopes to study one day.
Besides helping others, she enjoys exploring new places, creating art, cooking and being with family.
"Travelers Aid has allowed me to encounter and meet people, be it passengers, volunteers or staff, all of whom have been able to teach me a thing or two about myself and the world around me," Amanda says. "It's a holistically fulfilling job and I am grateful to be part of an organization that helps people in the way we do."
Five Things We Love About Bradley International Airport
(This is a modified version of one in a series of posts in the blog "Stuck at the Airport," by Harriett Baskas. The series highlights favorite features at airports around the country, although some may be temporarily unavailable due to health concerns surrounding the pandemic.)
Bradley International Airport is located in Windsor Locks, Connecticut, about 15 miles from Hartford. BDL, which is owned and operated by the Connecticut Airport Authority, is the busiest airport in the state and second only to Boston Logan in the New England region. The facility has repeatedly been named one of the top 10 airports in the U.S. and in 2016 launched the memorable tagline: Love the Journey!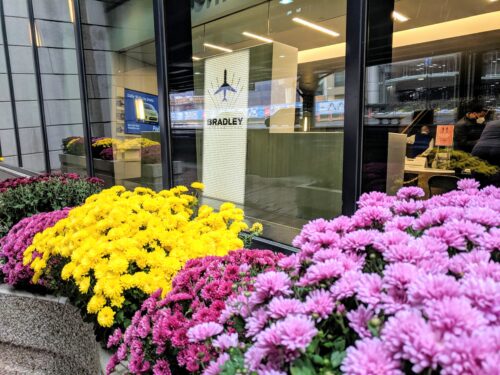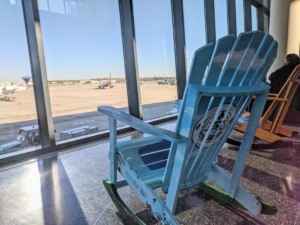 # 1 ROCKING CHAIRS
Rocking chairs scattered throughout the terminal are decorated by area high school students to showcase a school, town or region.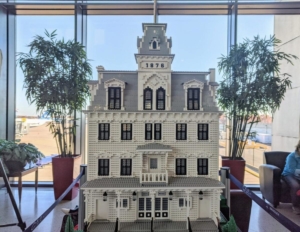 # 2 ART AND EXHIBITS
Two art pieces from the 
Dr. Seuss Museum 
in Springfield, Mass. (20 miles away) are displayed at BDL. Travelers will also find two scale Lego models showcasing Connecticut's iconic M
ark Twain House and Museum 
as well as the Goodspeed Opera House.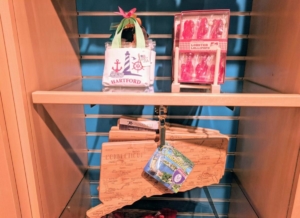 #3 SOUVENIR SHOPPING
You will find plenty of fun souvenirs at the airport's shops, from lobster lollipops and other items reflective of the region to university-themed apparel, such as clothing and memorabilia from Yale University and the University of Connecticut.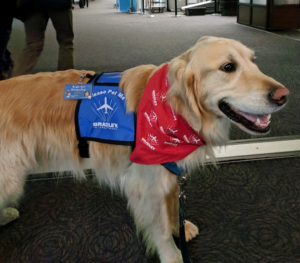 #4 THERAPY DOGS
To help passengers "Love the Journey," BDL airport partners with Bright Spot Therapy Dogs, Inc. for its therapy dog program.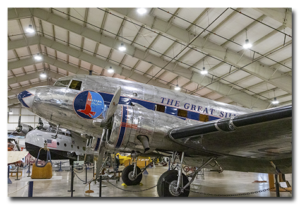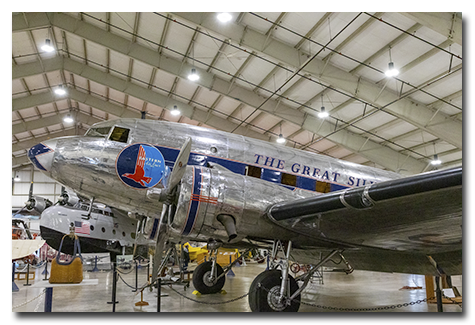 #5 NEW ENGLAND AIRPORT MUSEUM
This 90,000-square-foot 
museum
 is the largest aviation museum in the region and it is located right next to BDL. The collection includes more than 100 aircraft ranging from early flying machines to supersonic jets. More than half of the aircraft are on display in three large exhibit hangars and in an outdoor display area.
The museum also has a large assortment of engines, artifacts and historical exhibits, including a wicker balloon basket from the 1870s built and flown by Plymouth, Conn., native and aeronaut Silas Brooks. It is believed to be the oldest surviving American-built aircraft.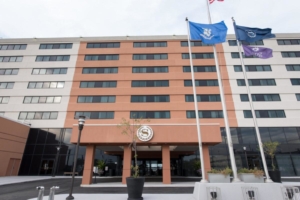 BONUS: SHERATON HOTEL
The 
Sheraton Hartford Hotel 
is located in the terminal at Bradley International. AvGeek alert: In addition to an indoor pool, the hotel has many rooms offering great views of the runway.

We are always on the lookout for interesting news about your organization!
E-mail 
ellen@travelersaid.org
with any and all items you would like to be considered for the monthly TAI newsletter.