Welcome to 2021! Hope for the New Year from TAI President and CEO Kathleen Baldwin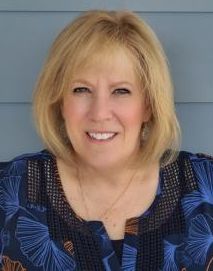 This new year has not started with the peace and harmony for which we all hoped, but I truly believe that it will come.
Travelers Aid International (TAI) is a family of diverse individuals, agencies, programs and focus. We come together to fulfill TAI's mission to aid people who are in distress. Every day, we come across someone who is having a tough time. I am amazed daily by the response of our staff and of our volunteers who remarkably put aside whatever doubts or fears they might have to stop and listen, generously giving time to be present.
You have only to read our monthly newsletters (oh please, please) to see the care, concern, support and joy that our members bring to those they serve. We fulfill our missions in so many different ways, the common thread throughout all of them being that "we serve."
TAI has risen above during this past year, reminding us of the healing aspects of simply helping others. If we focus on this, we will sow peace and harmony, and we will heal.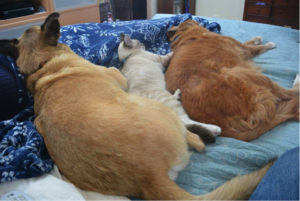 So, keeping that in mind, go out and make a friend of someone who thinks differently than you do. If you're a cat person, befriend a dog person. If you are a dog person, reach out to a cat person. If you are both a cat and a dog person, you are truly blessed.
Fulfilling Our Mission Amid COVID-19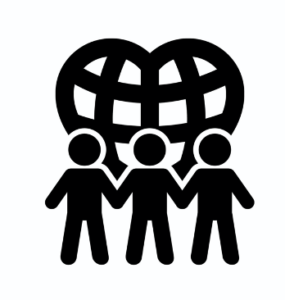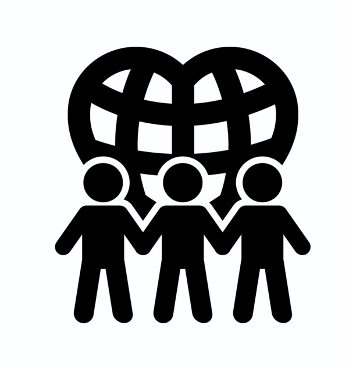 …in the Community
At just 26 years old, Brian was a frequent patient at Advent Health Tampa (AHT) due to ongoing issues with hypertension and diabetes. He was referred by AHT to the paramedicine program at the Crisis Center of Tampa Bay (CCTB), hoping to help him with his chronic health issues. Before the paramedic was able to help Brian, however, the first priority was to assist him in recovering from COVID-19.
As part of CCTB's COVID-19 program, Brian received daily check-in calls for two weeks. Once he tested negative for the virus, a paramedic began meeting with him face to face in his home. It was during this time that CCTB staff learned that while Brian was in the hospital battling COVID-19, his father also became sick and passed away.
Paramedics continued to work with Brian to address his hypertension and diabetes but could tell that he was struggling with the loss of his father. The paramedic connected with CCTB's Gateway Contact Center and learned about services specifically for individuals recovering from COVID-19. Gateway staff followed up with Brian directly to connect him to these resources, as well as any other services that could assist him in processing his grief.
Brian was very excited to work with Gateway since he could see how much his father's death was impacting his daily life. Paramedics continue to work with him to address his chronic illness needs and will also be able to ensure that his mental health improves while he is enrolled in the program.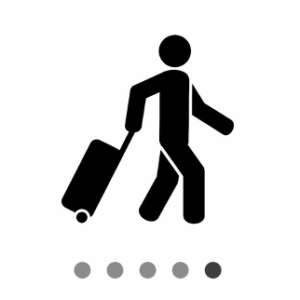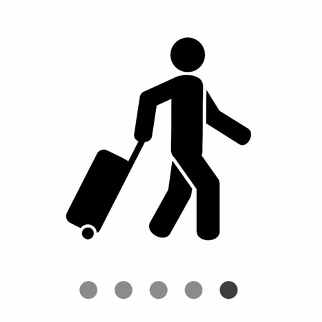 …to Assist Travelers
This Covid-19 story has a happy ending. On Dec. 22, TAI volunteers John and Kathy Farley were approached at the Info B desk at Reagan Washington National Airport by a woman who was clearly panicked. She had tried to check in at the Delta ticket counter for a flight to JFK, which was connecting later that evening to her Air France flight to Paris. The woman was told she could not check in for this codeshare flight unless she had a proof of negativity document for Covid-19. She had not had the test and did not have the necessary paperwork.
The time was about 2:10 p.m. when the woman, whose body was visibly shaking, asked John and Kathy if there was an in-airport testing site, which there is not at DCA. The volunteers immediately called TAI staff, one of whom had just learned about a website that identifies the closest location for same-day rapid testing for Covid-19, which in this case was in nearby Alexandria, Va.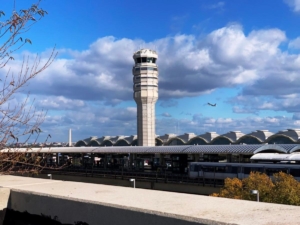 Now 2:20 p.m., the TAI team convinced the woman that if she was able to calm down, she had the time to take a taxi to the testing site, be tested, get her results and be back at the airport to make her 5:15 p.m. flight to JFK.
Unbelievably, the woman returned to the Info B desk at 3:30 p.m.! She had an emailed code confirming negativity to Covid-19, and John was able to print out the necessary documents using that code. Kathy walked with her back to the Delta ticket counter and one very happy woman with French and American citizenship was able to go home for the holidays. TAI staff, like this woman, offer profuse thanks to both John and Kathy for their quick thinking and their unflagging help along the way!

DCA Volunteer Janet 'Betsy' Robson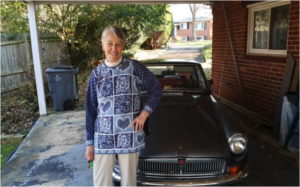 Janet "Betsy" Robson, 80, a TAI volunteer at Reagan Washington National Airport for almost 11 years, died at her home on Nov. 15. She was described by her friends as sharp, energetic and always ready for new adventures.
Betsy was active in her church, Falls Church Anglican, and participated in numerous other community services and mission trips. She drove a truckload of supplies to New Orleans after Hurricane Katrina hit, went to Nepal and Israel on church mission trips and taught English in Hanoi, Vietnam.
Betsy was a sports car enthusiast and mechanic and enjoyed talking with DCA Manager Paul Malandrino about this shared love. She was also a renowned and skilled skydiver! Betsy will be deeply missed.

January is Human Trafficking Awareness Month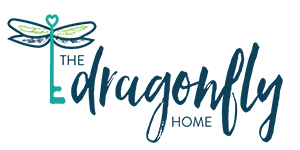 The Dragonfly Home, an Oklahoma City-based organization dedicated to helping victims/survivors of human trafficking, has developed an action plan featuring 10 ways to make an impact on human trafficking in January – Human Trafficking Awareness Month – and throughout the year.
The organization explains that traffickers target people to exploit in human trafficking by looking for individuals in vulnerable situations and manipulate them through lies, threats or even false kindness in order to gain control over them.
When people are more aware of what these types of vulnerable situations can look like, they are more equipped to help prevent human trafficking from impacting their own lives and the lives of people around them, Dragonfly believes.
This Human Trafficking Awareness Month, Dragonfly will highlight a few common vulnerable situations that traffickers commonly target, as told by human trafficking victims-survivors served by the organization. Their 10-point Action Plan is available at no charge by clicking
here
.
Board Spotlight – Marcy Roke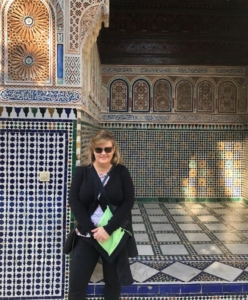 I had just joined the Travelers Aid Society of San Diego as a communications specialist when I had my first memorable encounter.
I was working in the office by myself on a Saturday, and a woman began urgently knocking on our door. I was nervous, but something about her (I could see her through a side window) made me want to help her. She was a victim of domestic violence and was trying to flee San Diego for a safer place. I couldn't help her by myself that day but told her I'd do what I could. On the following Monday, I worked with our entire staff, and our case manager was able to get her transportation out of town to a shelter in another state. I've always wondered how she fared, and it was a real lightbulb moment for me in understanding how our work truly impacts peoples' lives.
That was nearly 15 years ago. Later I became director of development and communications at the organization, then took the helm as president two years ago when Kathleen Baldwin departed to lead Travelers Aid International.
I was born in Thousand Oaks, Calif., a suburb of Los Angeles. As I was growing up, my family lived mostly in the San Francisco Bay Area and in San Diego, but we moved many times due to my dad's work in satellite communications. The last move brought us to Newport News, Va., where I finished my senior year of high school and then earned my BBA degree from the College of William and Mary in Williamsburg. A California girl at heart, though, I returned to San Diego after graduation.
I've got a big family, all of whom who are in San Diego, so I spend a lot of time with them, except for the last nine months, sadly. I've been married to my husband Arthur for 29 years (in May it'll be 30), and we have three sons: Adam (25), Brian (22), and Colin (17). We've told them to start planning our anniversary party!
Aside from family time, I read a lot — mysteries and historical fiction mostly — and enjoy anything crafty as it's my creative outlet: crochet, jewelry-making, paper-crafting, sewing, etc.
We love to travel (pre-pandemic, obviously), and two memorable trips were to Ireland in 2017, where we visited Dublin, Killarney and Cong and experienced many hilarious/terrifying episodes of driving on the left side of the road; and Marrakech, Morocco, in January 2019. My husband had a work conference there and I'm so, so glad I was able to join him. I loved the mint tea, the mosaics and architecture, and the amazing craftspeople! It wasn't even on my list of places I wanted to go, but I was completely charmed and would absolutely return if given a chance!

More TAI Airport Teams Honor Volunteers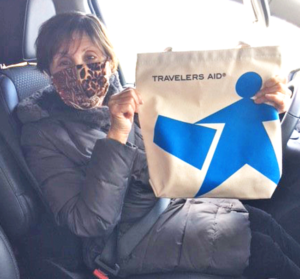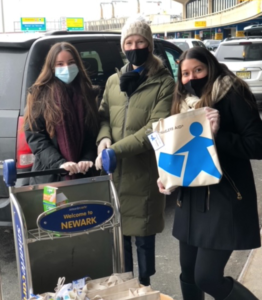 The Travelers Aid staff at New York JFK (right, top), Newark (right, middle) and Bradley International (bottom) airports recently honored their volunteers with curbside events to thank them for their service during a very challenging 2020.
Travelers Aid EWR and Travelers Aid JFK welcomed the new year by connecting with volunteers and handing out goodie bags with mugs and other treats. What a delight to see some very missed faces!
Travelers Aid/Bradley International and the Connecticut Airport Authority hosted a holiday drive-through event for volunteers in December. Volunteers were invited to decorate their cars and wear a holiday sweater to show off their spirit. They were treated to goodie bags and hot chocolate. Volunteers also had the opportunity to share their favorite
holiday dessert recipes
.
Enjoy!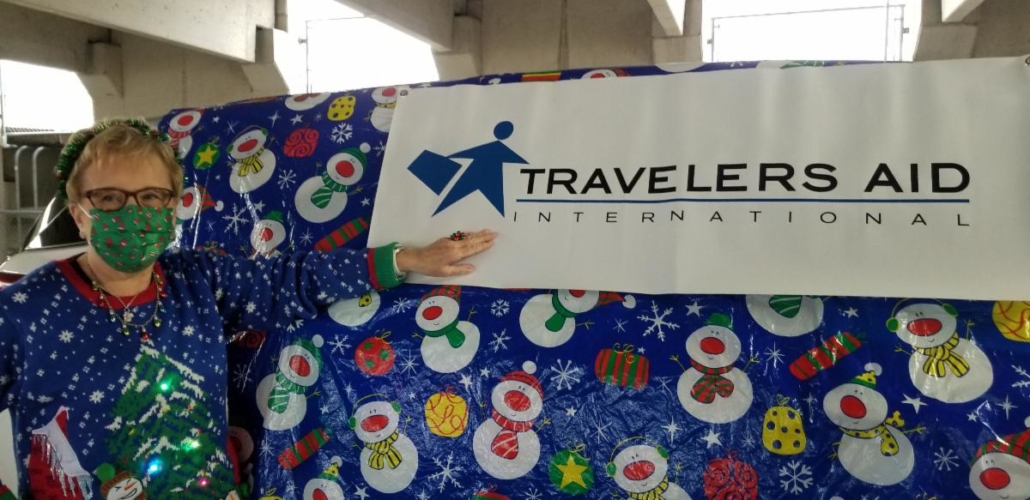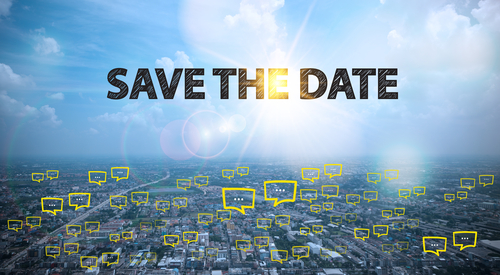 February 18, 2021 TAI's Third Webinar to Focus on Covid-19
Travelers Aid International next month will host the third in its series of educational webinars, this one featuring a three-person panel of industry leaders sharing their experiences during the pandemic. The one-hour webinar will start at
3 p.m. on Feb.18.
Panel participants will be (from top at right) Marcy Roke, president of the Travelers Aid Society of San Diego; Periann Pulliam, chief executive officer at Upward Transitions, a 95-year-old social services organization based in Oklahoma City, and Donna Paramore, executive director of Travelers Aid New Orleans.
This team of professionals will address topics such as lessons they have learned during the COVID-19 outbreak that they will carry forward, skills they have gained that will change how they work, and new practices that they will carry forward.
Details on this Zoom webinar will be sent to the TAI membership shortly.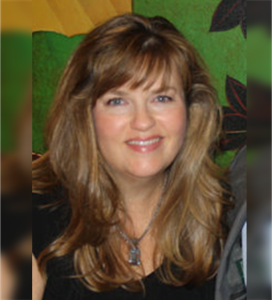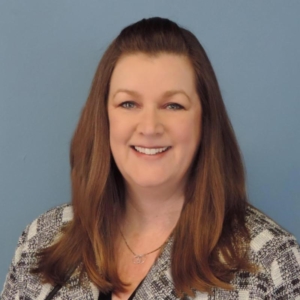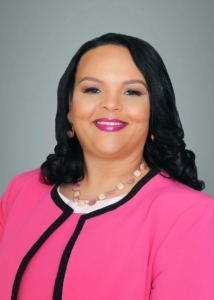 DCA, BDL Nominated for USA Today Best Airport Awards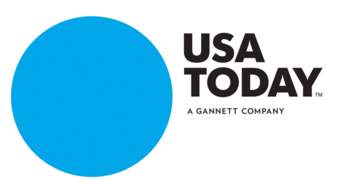 Reagan Washington National and Bradley International airports have been nominated for USA Today 2021 10 Best Readers' Choice travel awards. The newspaper nominated DCA as a contender in the "Best Large Airport" category and BDL as the "Best Small Airport." During these challenging times, this is a significant recognition for the hard-working airport community, including our Travelers Aid volunteers!
Staff Spotlight – Patti Englert
Patti is proud to be a native New Yorker, having grown up in the borough of Queens. She attended high school in Manhattan, a 90-minute journey by bus and train surrounded by graffiti art-inspired subway stations and cars.
Interested in art from a young age, Patti earned a bachelor's degree in Fine Arts and went on to work in the field of graphic design, enjoying many years in the toy design industry.
One of Patti's favorite pastimes is skiing, and she has taken on great ski resorts in the western U.S., Canada and Europe. She hopes to once again be able to travel – having already visited some special locales, including cities in Nepal, China and Malta – and looks forward to seeing more interesting towns in the U.S.
During the pandemic, Patti discovered oil pastels and found it a creative and relaxing way to spend her free time. As NYC opened up a bit, she joined a walking group and completed a 14-mile hike along the water's edge of the city, crossing three bridges.
Patti discovered Travelers Aid through many wonderful stories told by a dear friend of her parents, who also is a current volunteer at JFK Airport.

This California City Just Ended Chronic Homelessness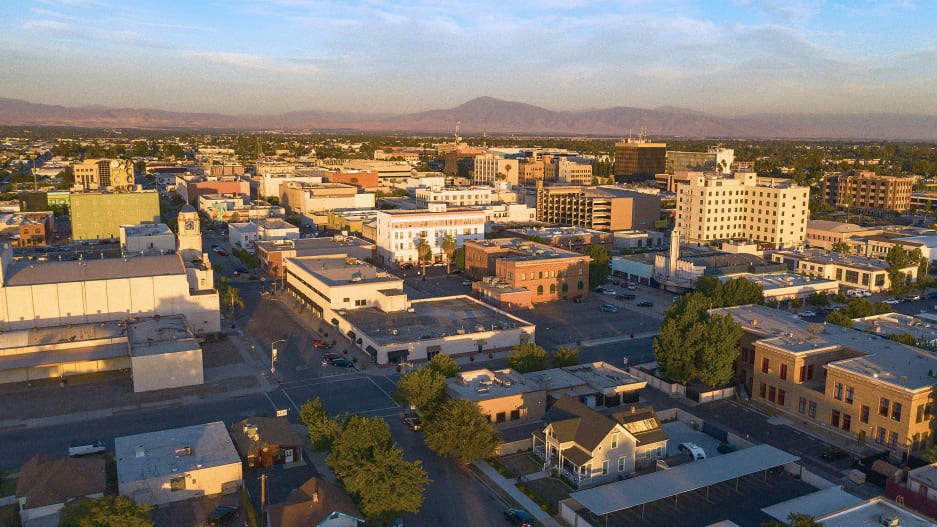 (This story is reprinted from the magazine Fast Company, written by staff writer Adele Peters, who focuses on solutions to worldwide problems ranging from climate change to homelessness. Photo by Chris Boswell/IStock.)
Bakersfield, California, struggled with extreme poverty and homelessness long before the pandemic, and when COVID hit, the challenges in fighting those issues only grew. But in 2020, the city and surrounding county still managed to achieve a goal that few other communities have: It reached "functional zero" for chronic homelessness, meaning that long-lasting and recurring homelessness were essentially eliminated. (Chronic homelessness is defined as lasting more than a year or repeatedly over three years.)
The city and county are part of 
Built for Zero
, a program that 
works with communities and cities across the country to end homelessness
. Bakersfield began working with Community Solutions, the nonprofit that runs the program, five years ago. In January 2020, the community hit the threshold for functional zero—fewer than three people experiencing chronic homelessness at any given time—and then sustained it even as the pandemic began to take hold.
"That was as COVID was starting," says Eddie Turner, the strategy lead for Built for Zero at Community Solutions. "And so the number went up. But then, because they had done the sustainable, sticky, systems change work, their numbers came back down, and stayed in that 'ended chronic homelessness' range."
NYE Celebrations Around the World

Below are excerpts from an article written by promo expert Alyssa Mertes on New Year's Eve traditions and celebrations around the world. The earliest celebrations of the New Year came around the same time as the invention of the calendar, dating back to ancient Mesopotamia more than 4,000 years ago.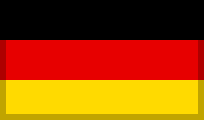 Germany
Berlin is home to one of the largest New Year's Eve celebrations in Europe with millions of people showing up each year. It's called Silvester and involves parties, fireworks, and Sekt (German sparkling wine). At home, families melt lead by holding a flame under a tablespoon. They pour it into a bucket of water and the pattern is said to predict the coming year. A heart/ring shape means an upcoming wedding, a ball means luck will roll your way, and a pig means you'll have plenty of food.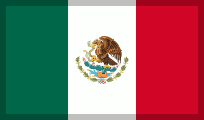 Mexico
The Año Neuvo is a time of embracing renewal. This is marked by throwing buckets of water out the window and opening the front door to symbolically sweep out the old year. Families toss coins onto the ground and sweep them back into the house to encourage a prosperous future.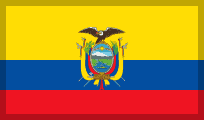 Ecuador
At the annual Años Viejos, the people in Ecuador burn scarecrows at midnight. These are filled with paper or sawdust and modeled after a public figure who somehow wronged the world in the previous year, such as a corrupt politician or a celebrity who fell from grace. This tradition originated in Guayaquil in 1895 when a yellow fever epidemic hit the town and coffins packed with the deceased's clothes were burned for purification. Ecuadorians also burn photographs from the previous year in the name of good fortune and starting fresh.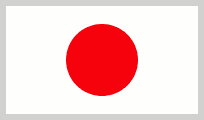 Japan
New Year's Eve, or Oshogatsu, is marked by all the bells in the country getting rung 108 times. This aligns with the Buddhist belief of bringing cleanliness into the new year. The holiday is celebrated with a three-day festival full of games, food and family. People place kadomatsus (pine branches, bamboo, plum twigs) outside their home, one on either side of the entrance, as a way to welcome good spirits.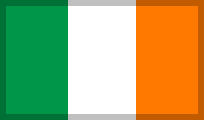 Ireland
Before getting excited about the new year, people in Ireland make sure to spot clean their entire house. They even go outside and give the same TLC to their gardens and cars. When it gets closer to midnight, it's tradition to throw bread at the walls to chase away evil spirits. This is followed by a special dinner where they reminisce about family and close friends who passed away. To honor their loved ones, they leave the door unlatched and set a place at the table.


We are always on the lookout for interesting news about your organization!
E-mail 
ellen@travelersaid.org
with any and all items you would like to be considered for the monthly TAI newsletter.